Florence Guerin and Caroline Munro star in Luiggi Cozzi's Horror Tale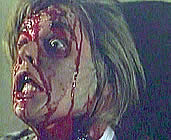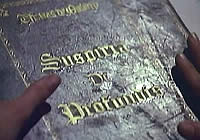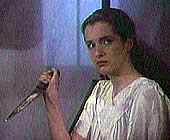 director: Luigi Cozzi (as Lewis Coates)
starring: Florence Guerin · Caroline Munro · Urbano Barberini · Brett Haslsey · Luisa Maneri · Michele Soavi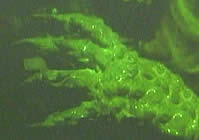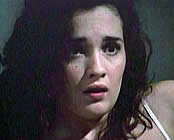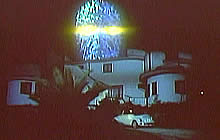 Luigi Cozzi (with longtime Argento partner Daria Nicolodi) delivers a script that is both an homage and a sequel to Dario's Suspiria, as well as being an entry in Lamberto Bava's seminal Demons franchise. Florence Guerin plays Anne, a popular actress married to A-List director Marc Raveanna. Her husband has just finished a new script based on Suspiria di Profunis, a book about the 'three mothers of sorrow' and specifically about the ultimate witch Levana. Marc tells his Anne that the part was penned for her and she will play Levana. His writing partner, Dan, has other thoughts; he wants the role go to his wife Nora. But seemingly, the witch herself is very pissed off over the entire production and begins spreading madness and horror on Anne and her household, turmoil which includes kidnapping and sacrificing her newborn baby and leading husband Marc into an affair with rival Nora.
Florence Guerin has made 50+ movies - including many genre favorites - since her debut in Brunio Mattei's CALIGULA AND MESSILINA. She is still active today under the pseudonym Florence Nicolas.
Caroline Monro has appeared in 40+ films since Dracula AD in 1972. She is best known for her staggeringly sexy role in Hammer's CAPTAIN KRONOS: VAMPIRE HUNTER. Ms Monro was also a Bond Girl in 1977's The Spy Who Loved Me. She is also still active as of this writing, although age (born is 1947) has relegated her to co-starring character parts.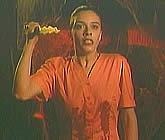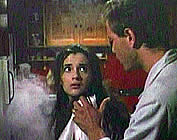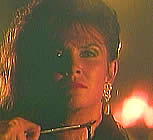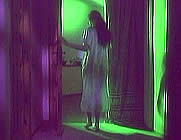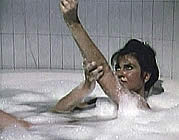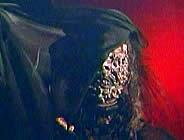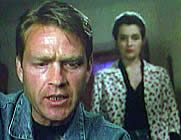 An Italian film in English language; fullscreen format,
uncut European version (89 minutes), extras include trailers.
DVD encoded for All Region NTSC World Format.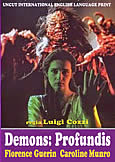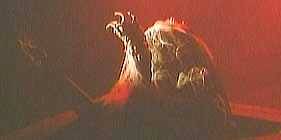 Sexual Themes/Gore/Graphic Violence/Brutality
for Mature Audiences