Beautiful Print!
Fully Uncut Euro Version plus 25 Minutes of Rare Deleted Scenes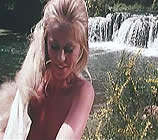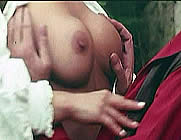 director: Ruggero Deodato
starring: Lucretia Love · John Ireland · Lionel Stander · Fiorenzo Fiorentini · Mauro Parenti
Music: Ennio Morricone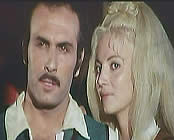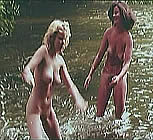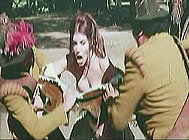 Loosely based on the sexy Isabella character, from the Italian comic books of the late sixties, this actioner plays like an erotic version of L'ARMATA BRANCALEONE. Zenabel discovers that she is the rightful heir of a Spanish dukedom which has been confiscated by the evil Baron Don Alonso. She forms an army of disgruntled feminists and seeks to claim back her title. Enroute she finds time to save a young woman from a gang rape in the forest, participate in a Virgin Hunt Celebration and eventually join forces with a rebel army in the mountains. Zenabel gets what she wants. Plus lots more.
Of course, Ruggero Deodato will always be linked to his masterpiece CANNIBAL HOLOCAUST. But he always brings a sense of style and accomplishment to his productions. He remains one of the Industry's most important directors. ZENABAL was an early project for Deodato, lensed shortly after his GUNGALA: THE NUDE PANTHER. It stars Lucretia Love, a beautiful blonde actress who married co-star Mauro Parenti shortly after this film wrapped. They also appeared together in the steamy IN LOVE WITH SEX a few years later. Although both have now retired from the Industry, they are still together approaching their 50th anniversary.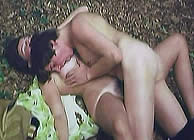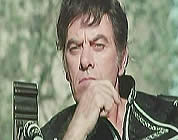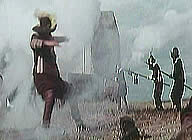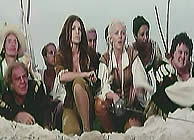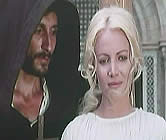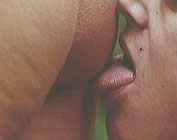 An Italian film, in English language; fullscreen format (16:9),
uncut European version (84 minutes) plus 25 minutes of deleted scenes.
DVD encoded for All Region NTSC World Format.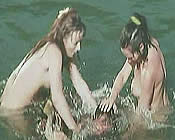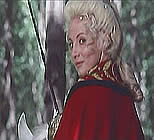 Sexual Themes/Nudity/Sexual Brutality/Rape
for Mature Audiences