Written & Produced by Tonino Cervi,
FX by wizard Sergio Stivaletti; debut project for director Gianfranco Giagni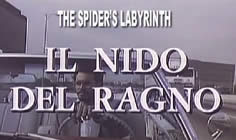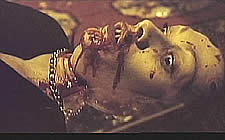 Original Italian title: IL NIDO DEL RAGNO (Spider Labyrinth)
also known as SPIDER'S LABYRINTH and TONINO CERVI'S SPIDER LABYRINTH

director: Gianfranco Giagni (with producer/writer Tonino Cervi)
starring: Roland Wybenga · Paola Rinaldi · Margareta von Krauss · Claudia Muzi · William Berger
special effects: Sergio Stivaletti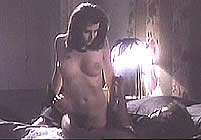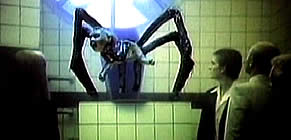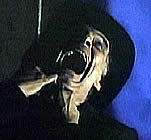 Roland Wybenga plays Alan Whitmore, an American university professor specializing in theology and ancient dead languages. He is part of a clandestine project called Intextus, comprised of scholars from around the globe who are collaborating translations for portions of a specific religious project. One of the correspondents - Prof Roth in Budapest – has stopped communicating with the group and has seemingly disappeared. Since Roth's input is crucial to the project, Prof Alan Whitmore is sent to Hungary to find him or discover what has happened. As soon as Alan steps off the plane, he is engulfed in a foreboding, hostile whirlwind. Assisted by Genevieve, Prof Roth's secretary, Alan does indeed find the missing researcher, but good fortunate soon turns to chaos when Roth is murdered under mysterious circumstances. Evidence points to the supernatural with strong Spider overtones, as Alan gets ensnared in a cobweb of occult horrors.
This brilliantly crafted nightmare is the debut project by director Gianfranco Giagni (written and produced by Industry kingpin Tonino Cervi). Mr Giagni began his career in the late '70s as an assistant director to filmmaker Mauro Bolognini. He then began working with Tonino Cervi on his film NAKED SUN (1984). Cervi originally wrote this screenplay for himself, but when his health began to suffer, he handed the project to Gianfranco. While SPIDER LABYRNTH obviously contains many Cervi techniques (he reportedly oversaw many of the key scenes), it is still considered Giagni's film. He was responsible for the scent of eroticism and the deliberate horror pacing. After this production, Mr Giagni left Cervi's production company and went to Italian television where he helmed the shockingly good Valentina series (1989-91). A string of award-winning documentaries followed. He still is active in European TV work today.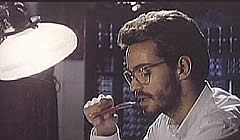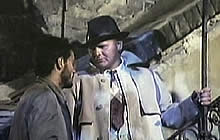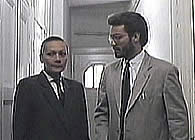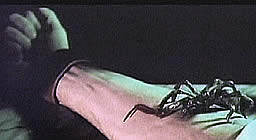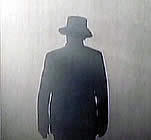 An Italian film in English language; widescreen format (16:9), totally uncut version (89 minutes), DVD encoded for ALL REGION NTSC WORLD FORMAT. Extras include trailers.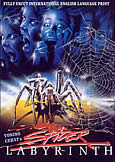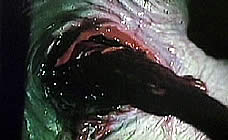 Violence/Sexual Themes/Nudity
for Mature Audiences