All Eight Entries in the Notorious Guinea Pig series in one Special 2-DVD Package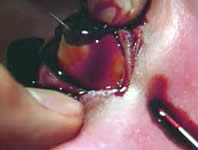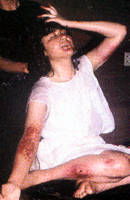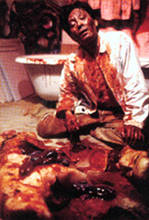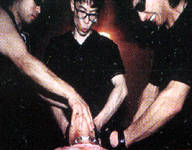 Obviously inspired by Roberta and Michael Fidlay's SNUFF [the Argentinean/American coproduction which allegedly concludes with the on-screen slaughter of an unsuspecting actress] producer Satoru Ogura presents this Japanese variation. #1 opens with a disclaimer: "The producers received this video. Tehre was no accompanying information. We are researching name, age and other information about the girl and her three killers." In keeping with the gimmick, there is no credit information available, but judging from the similarities between entry 1 and #2 (Flowers of Flesh and Blood) it most probably is directed by the same man, infamous manga illustrator Hideshi Hino.

The eight entries in this series are viciously cruel vignettes, fascinating from a Geek Show perspective (with the possible exception of #5 Android of Notre Dame and #6 Mermaid in A Manhole, both of which attempt to tell a story). These episodes run from a paltry 39 minutes to 60 minutes each. The two later ones retread the same footage from earlier productions.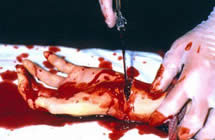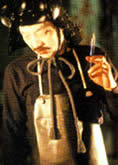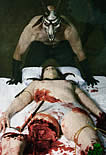 The eight Guinea Pig films included in this special package are:
1. DEVIL'S EXPERIMENT (1985)
2. FLOWERS OF FLESH AND BLOOD (1986)
3. HE DOESN'T DIE (1986)
4. DEVIL WOMAN DOCTOR (1986)
5. ANDROID OF NOTRE DAME (1988)
6. MERMAID IN A MANHOLE (1988)
7. BEST OF GUINEA PIG (1988)
8. MAKING OF GUINEA PIG (1988)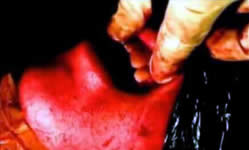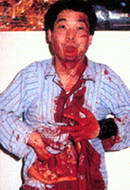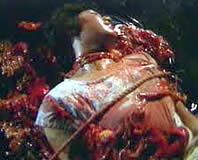 Inadvertently, this series received an abundance of publicity when actor Charlie Sheen got involved in a campaign to ban the Guinea Pig films in America. He supposed saw a copy of #2 (Flowers of Flesh and Blood) and, believing it to be a real snuff film, he contacted the Motion Picture Association. Then he joined a subsequent movement to stop any kind of import distribution for the films. His efforts only resulted in turning [otherwise] amateurish productions into a hot commodity among gore collectors.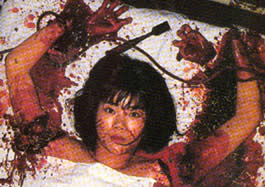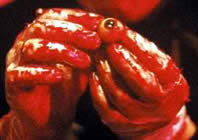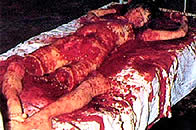 8 Entries in the Japanese Guinea Pig series, with English subtitles; in a special 2 DVD package; original fullscreen or widescreen formats, uncut versions (total 435 minutes), DVDs encoded for ALL REGION NTSC WORLD FORMAT.
Extremely Graphic Violence/Sexual Themes/Nudity/Rape/Sexual Brutality/Gore
for Mature Audiences Only