European Version of Rare Jungle Exploitation with Laura Gemser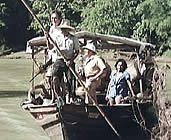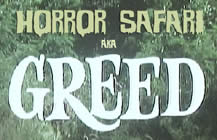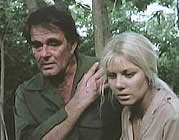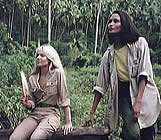 Original Italian title: GREED
also known as HORROR SAFARI and INVADERS OF THE LOST GOLD

director: Alan Birkinshaw
starring: Stuart Whitman · Edmund Purdom · Laura Gemser · Woody Strode · Harold Sakata · · Glynis Barber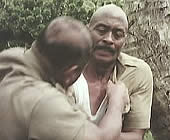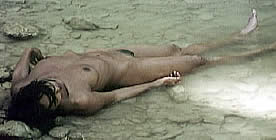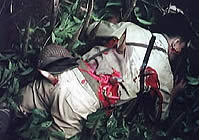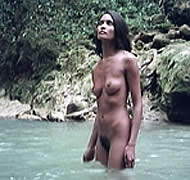 British filmmaker Alan Birkinshaw helmed this motion picture shortly after his successful horror project KILLER'S MOON. The story opens as a group of Japanese soldiers - at the end of WW2 - are transporting a huge gold shipment deep in the Filipino jungle. They are attacked by cannibals and fight back against the savages. When it becomes obvious that they cannot win, three remaining soldiers abandon the gold and slip away, vowing to someday return.
Now, thirty years later, an expedition is formed to head back into the jungle to retrieve the lost treasure. Stuart Whitman plays Mark Forest, a mercenary who accepts the mission strictly to get revenge against one of the organizers, Rex Larson, a man who had double-crossed him years before. Lots of other colorful characters make up the troupe, but the real star is the always beautiful Laura Gemser as Glynis Barber.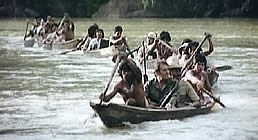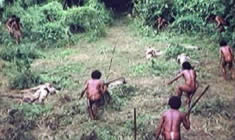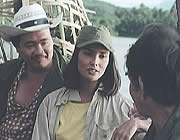 An Italian/British co-production in English language; fullscreen format (1:33:1), totally uncut version (81 minutes), DVD encoded for ALL REGION NTSC WORLD FORMAT. Extras include trailers.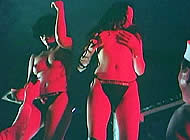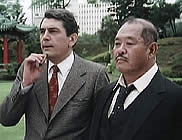 Violence/Sexual Themes/Nudity/Drugs
for Mature Audiences