This is an Adults Only Hardcore (XXX) Motion Picture
The film and the images on this page are intended for Age 21 and Older
French Starlet Brigitte Lahaie in Hardcore Naziploitation film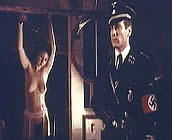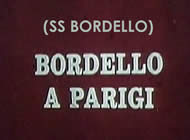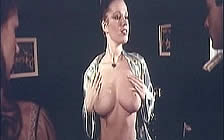 Original Italian title: BORDELLO A PARIGI [Bordello in Paris]
also known as BORDEL S.S. and FREUDENHAUS 42

director: José Bénazéraf
starring: Brigitte Lahaie ˇ Martine Senot (as Barbara Moos) ˇ Erika Cool ˇ Guy Royer ˇ Hubert Geral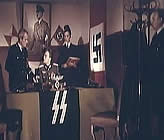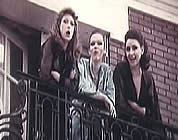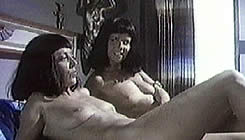 An elite brothel in Nazi-occupied Paris becomes a popular attraction for the SS Officers But many of the whores are not what they seem to be. They are secretly working for the Resistance, gathering data from their German clients and providing it to the Allies.
This explicit sex movie (XXX) is one of Brigitte Lahaie's first films, shot when she was still a brunette before rinsing to blonde a few months later. In the same year, Ms Lahaie starred (or co-starred) in 27 other projects, including NIGHT FEVER and the Naziploitation film NATALIE ESCAPE FROM HELL.
Director José Bénazéraf was born in Casablanca, Morocco. He moved to France some years later and became involved in the motion picture business, initially as a writer. He began directing his own projects in the early sixties, finding success with arthouse erotica. Internationally, he was praised as "the new Goddard" and critics anxiously reviewed his cutting-edge projects. Mr Benazeraf fell out of favor with the audiences elite in the late '60s when the new cinematic sexual freedom allowed him to experiment in a more 'uncomfortable' depth. His projects turned decidedly bizarre as he concentrated mostly on fringe sexuality (FRUSTRATION is the best example of his more extreme S&M soft-core projects). By the mid '70s, he was directing hardcore erotica almost exclusively. After a career of 100+ movies, he retired from the industry in 1999. Mr Benazeraf died in December 2012 at age 90.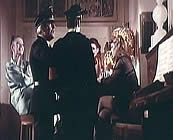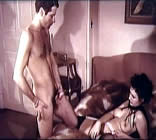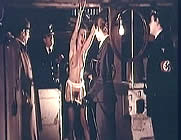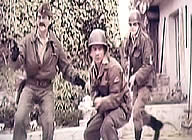 An Italian/French coproduction in Italian language with English subtitles; widescreen format (16:9), totally uncut version (72 minutes), DVD encoded for ALL REGION NTSC WORLD FORMAT. Extras include trailers.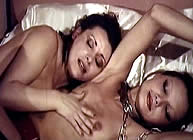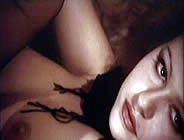 Hardcore Explicit Sexual Themes (XXX)/Male and Female Nudity/S&M/Lesbianism/Sexual Brutality
for Adult Audiences Only