Enzo G Castellari's Only Horror Project! Mega Rare! with Leonora Fani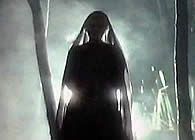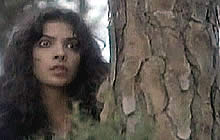 Original Italian Title: SENSITIVITA
then changed to KYRA LA SIGNORO DE LAGO [Woman of the Lake]
also released as DIABLA and HOUSE BY THE EDGE OF THE LAKE

director: Enzo G Castellari
starring: Leonora Fani · Vincent Gardenia · Wolfango Soldati · Patricia Adriani · Massimo Vanni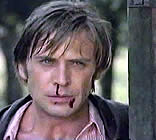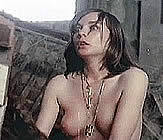 Young university student Lillian returns to her family's country lakeside villa where her mother had drowned. Although she was a child at the time, Lillian has a vivid recollection of her mom being pulled under the water by a witch. Regardless of her original motive for returning, she seems more interested in having sex with the local guys. But there's a problem... whenever Lillian achieves an orgasm, her partner will soon experience a fatal accident (drowning, car accident, etc). Naturally, there's lots of gossip in the town about this strange and slutty girl, but it doesn't stop the parade of willing sex partners. Further, a childhood friend named Lilith is always spying on Lillian during her fuck sessions. Lilith enjoys masturbating to the spectacle. And then, there is a witch named Kyra who is stalking them both. It all crescendos into a spectacular catfight (maybe the best ever shot for a film).
The film is directed by Enzo G Castellari, one of the A-List genre filmmakers, best known for his Spaghetti Westerns KEOMA and JONATHAN OF THE BEARS. This remains his only venture into horror cinema. Interestingly, his producers had offered him the ZOMBIE FLESH EATER project, but he turned them down (it would, instead, be helmed by Lucio Fulci and successfully released in the States as ZOMBIE). A short while later, Castellari was on vacation north of Venice with actor Vincent Gardenia's family when - seemingly on a lark - he began shooting scenes from Leila Buongiorno's script. Castellari convinced actress Leonora Fani to join them (she had just finished the GORE IN VENICE movie a few miles away). The problem, however, was his heart really was not in the project and - after lots of improvising, off-the-cuff shooting and spur of the moment rewrites - the vacation ended and the film was abandoned. A few months later, Castellari asked his friend [director] Alfonso Brescia to complete the project. Perhaps that's why much of this film makes little sense. However, the texture is still there. Castellari's touch is unmistakable.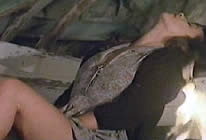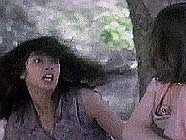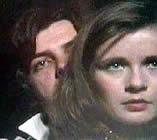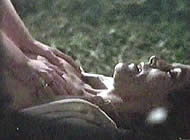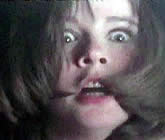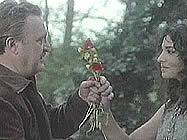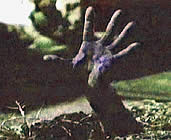 An Italian film with English subtitles; fullscreen format (4:3), uncut version (80 minutes), DVD encoded for ALL REGION NTSC WORLD FORMAT. Extras include trailers.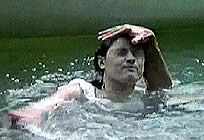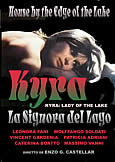 Graphic Violence/Sexual Themes/Nudity/Drugs
for Mature Audiences