Two Complete Films in a Special 2 DVD Package
KRIMINAL (1966) and MARK OF THE KRIMINAL (1968)
with English Subtitles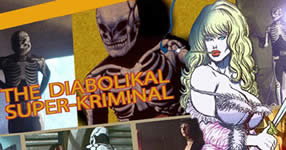 Umberto Lenzi's Wonderful Pop-Art Opus
Double Feature with Suave-but-Naughty Masterthief (Glenn Saxson)))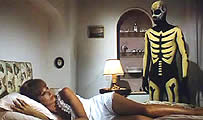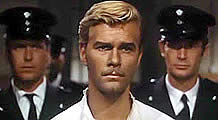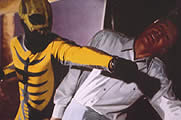 FILM #1
KRIMINAL (1966)
director: Umberto Lenzi
starring: Glenn Saxson · Helga Liné · Andrea Bosic · Ivano Staccioli · Esmeralda Ruspoli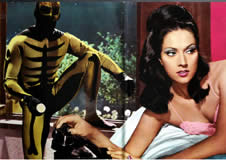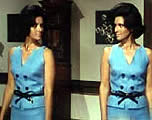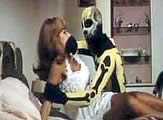 After escaping the hangman's noose for stealing the British Royal Crown, super-thief Kriminal sets his sites on a jewel collection being escorted from London to Istanbul. He seduces the courier (Helga Liné) and discovers the jewel box is empty. Kriminal quickly concludes the owners had masterminded a swindle, hoping to planning from the insurance company. The two head to Turkey where they concoct a plan to steal the real jewels for themselves.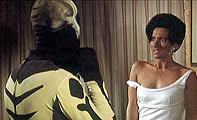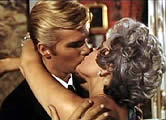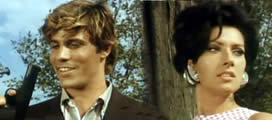 ___________________________________________________
FILM #2
MARK OF THE KRIMINAL [Il Marchio Di Kriminal] (1968)
director: Fernando Cerchio and Nando Cicero
starring: Glenn Saxson · Helga Liné · Andrea Bosic · Armando Francioli · Tomas Pico · Evi Rigano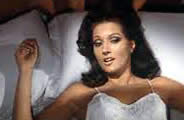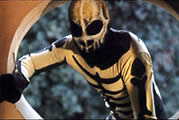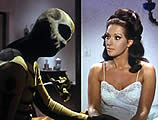 Whereas the first film concentrated on a string of diamond robberies, this one involves Kriminal's quest to steal some ultra-valuable paintings. He discovers a portion of a map inside the statue of a Buddha and thus begins his globe-trotting adventure. Helga Liné is also on hand from the original movie (although she plays a different character) and Andrea Bosic returns as the Scotland Yard detective on Kriminal's tail.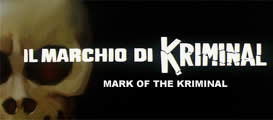 Two Italian/Spanish productions with English subtitles, fullscreen editions (4:3); fully uncut versions; DVD encoded for WORLD FORMAT NTSC, playable in any American machine.
Violence/Sexual Situations: Intended for Mature Audiences