Superhero Panty-Mask vs. Strict Catholic Nuns in America's Old West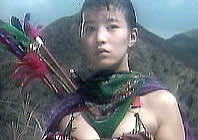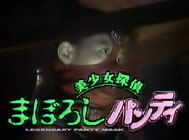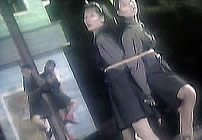 Original Japanese Title: MABOROSHI PANTI

director: Takafumi Nagamine
starring: Miyuki Katori · Kanako Fujitani · Yoko Oshima · Suzumi Hanai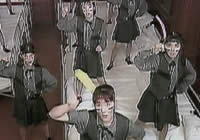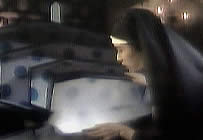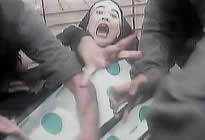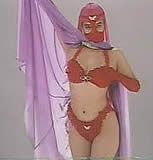 Manga writer Go Nagai is best known for his array of quirky female heroes from KEKO MASK to CUTIE HONEY. Conceptually similar, the plot here centers around persecuted schoolgirls with a superhero protector, dressed in Indian garb, concealing her identity with a mask made from a pair of girl's leather panties.
Set in the American Old-West, Catholic nuns have taken over the desert town of Calico. They've killed all the men and the good sisters are running a very strict girls' school. Onto this scene comes a lost boy - dressed like a girl - who pretends to be a lesbian to keep from being discovered. As the film progresses, the novices decide a revolution is in order but the nuns capture the ringleaders and start whipping them in town square. Of course, Panty Mask comes to the rescue.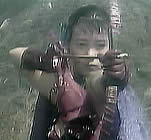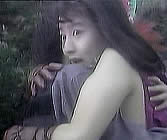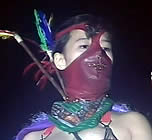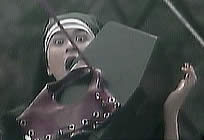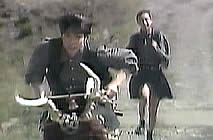 A Japanese film with English subtitles; fullscreen format, uncut version (65 minutes), DVD encoded for ALL REGION NTSC WORLD FORMAT. Extras include trailer.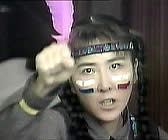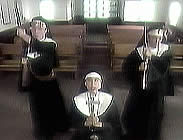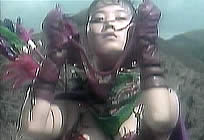 Sexual Themes/Violence/Lesbianism
for Mature Audiences