Remarkable 'Home-Invasion' Thriller from director of Let Sleeping Corpses Lie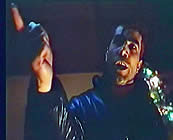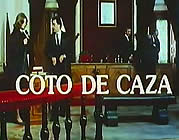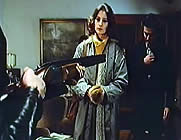 Original Spanish Title: CODA DE CAZA (Code of Hunting or Code of the Hunt)
also known as HUNTING GROUND

director: Jorge Grau
starring: Assumpta Serna · Victor Valverde · Luis Hostalot · Montserrat Salvador · Paloma Lorena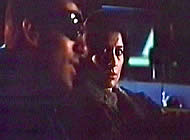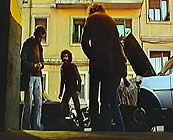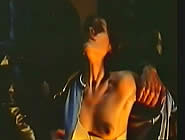 This incredibly effective (yet virtually unknown) 'home invasion' thriller ran into severe distribution trouble due to the graphic intensity of the subject matter. Director Grau refused to allow edits to his film, a decision - while respected by genre fans - also caused insurmountable obstacles for the movie. Few people have actually had the opportunity to see Mr Grau's motion picture. Here is the fully uncut 101 min. version. It is still very strong and shocking even by contemporary standards, some 30 years after the shoot.
Assumpta Serna, an award-winning Spanish A-List actress, steps far out-of-her-comfort-zone for this shocking portrayal. She plays a lawyer named Adela who defends 'criminal scum,' passionately trying to fight for their justice. Everything backfires when a gang of young thugs choose Adela for their next victim. They steal her car, find an address book, get keys to her country villa and decide to rob the place. Unfortunately, Adela and her family unexpectedly turn up at the remote house and thus begins a nightmare that crescendos into one of the most shocking finales put on celluloid.
Jorge Grau's contributions to the Cult Cinema genre are numerous, but he is best known for directing the groundbreaking zombie film LET SLEEPING CORPSES LIE (Living Dead At Manchester Morgue) and LEGEND OF BLOOD CASTLE.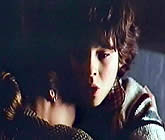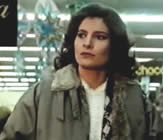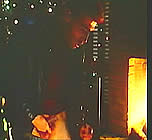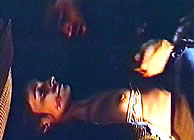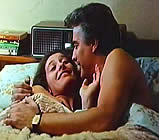 A Spanish film in English language; fullscreen format, uncut version (101 minutes), DVD encoded for ALL REGION NTSC WORLD FORMAT. Extras include trailers.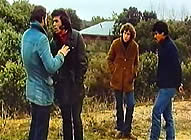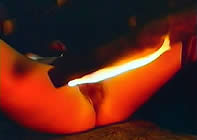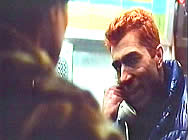 Strong Sexual Themes/Graphic Violence/Male and Female Nudity/Drugs/Sexual Brutality
for Mature Audiences Only