The film including images and description on this page... for ADULTS ONLY
Critic Art Black wrote
"What makes it particularly notable is the perversity,
the casual cruelty, and the depressingly bleak atmosphere
straight out of the meanest '70s porn."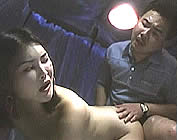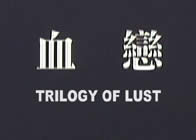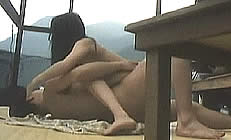 Original Chinese title: XUE LIAN [Lust Triangle]

director: Julie Lee and Tun Fei Mou (as T F Mous)
starring: Julie Lee (as Julie Riva) · Chan Wai-Dik · Chan Wai-Lin · Cheung Kwok-Yuen · Lam Chi Fei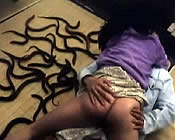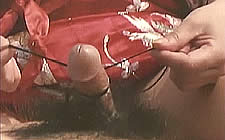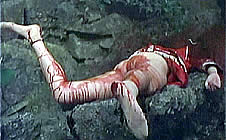 By 1995, Miss Julie Lee had already made a name for herself by starring in numerous high-profile, respectable Category III films including UNTOLD STORY, LOVE TO KILL, SEX AND THE EMPEROR. etc) but during this same period she also worked on more lurid projects under the pseudonym "Julie Riva." For this particular film, Julie Lee was the writer, co-director and star.
She plays a Mainland Chinese woman named Chi who is purchased by a mother as a gift for her lonely redneck fishmonger son, Un, living in Hong Kong. This young slave, however, is a bedroom novice. Un attempts to teach Chi the joys of human conjugation, even hiring a hooker to demonstrate on him while she is expected to sit and take notes. But the bottomline is - no matter what - Un is a rube, incapable of interacting in a real relationship. One day, while her husband is away fishing, Chi meets a handsome neighbor who unlocks her passion and ramps up her lust. Their lovemaking is wild, experimental [often slipping into extreme weirdness] but the fun ends when the fish-monger and his mother discover Chi's adulterous behavior. The young lovers kill mom and son and go on the lam.
The movie found distribution problems in Asia due to scenes of graphic sex. Eventually, a sanitized edit was released there. The fully uncut hardcore version came out in Europe, complete with XXX footage featuring Julie Lee. This print here is the complete German release. Miss Lee co-directed with Tun Fei Mou, a filmmaker best known for gory shocker MEN BEHIND THE SUN. She followed this movie with a non-hardcore (but excessively nasty) sequel TRILOGY OF LUST: BLOOD FRENZY.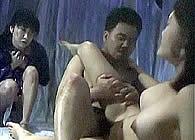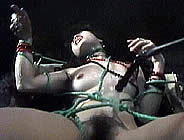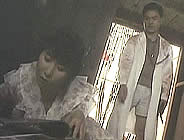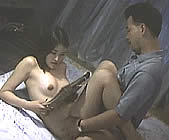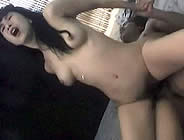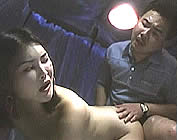 A Chinese film with English subtitles; Hardcore (XXX) Version in German language, widescreen format (1.85:1), uncut version (89 minutes), DVD encoded for ALL REGION NTSC WORLD FORMAT.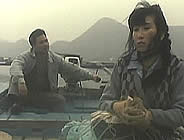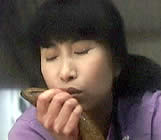 Graphic Hardcore (XXX) Sex/Violence/Strong Sexual Theme/Male and Female Nudity
for Adult Audiences Only