"Her Power was more than Any Man could Handle"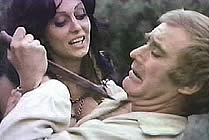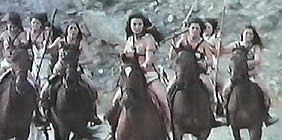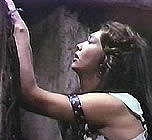 Original Spanish Title: KILMA REINA DE LAS AMAZONAS

director: Miguel Iglesias Bonns (as M I Bonns)
starring: Eva Miller · Frank Brana · Claudia Gravy · Luis Anduni · Mara Vador · Fredi Ripper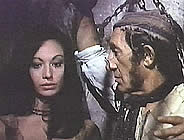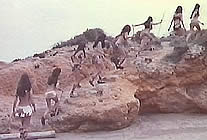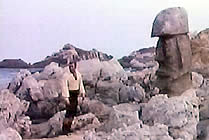 A shipwrecked sailor finds himself the only man on a small island, in the midst of a tribe of Amazons. These female fighters are led by Kilma, a creature of wild, untamed beauty. The sailor tries to tame Kilma for his own lustful desires, but he soon discovers the tribe is dedicated to the annihilation of all men. Meanwhile, pirates invade the island and become obsessed with these voluptuous females. Kilma decides to trust the sailor to help fight the more dangerous invaders.
Kilma is played by Blanca Estrada (under the pseudonym Eva Miller). She was a former circus performer [often having shared the bigtop with Paul Naschy who was circus strongman at the time]. Miss Estrada made only 23 movies during a ten-year period from 1973-1982, always under her real name, except in this instance. She retired from acting in 1982.
Spanish filmmaker Miguel Iglesias Bonns helmed 40+ movies between 1942-88, including Paul Naschy's NIGHT OF THE HOWLING BEAST. He often wrote and lensed his own films. Mr Bonns died from natural causes in March 2012 at age 96.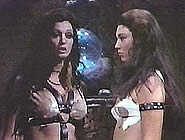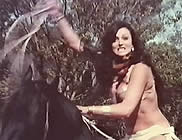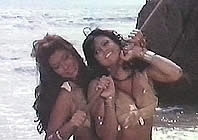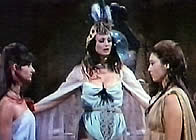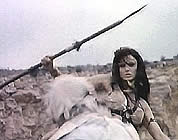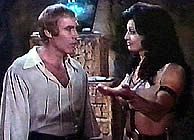 A Spanish/Italian coproduction in English language; fullscreen format (4:3), uncut (88 minutes), DVD encoded for ALL REGION NTSC WORLD FORMAT. Extras include trailers.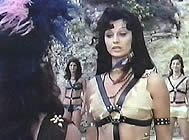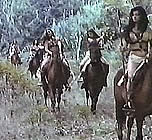 Sexual Themes/Violence/Nudity/Sexual Brutality
for Mature Audiences