Sergio Grieco's Notoriously Vicious (and sleazy) Crime Noir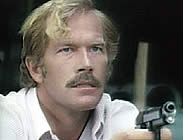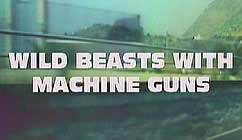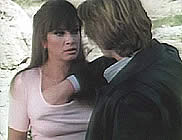 Original Italian Title: LA BELVA COL MITRA
Also Known As: FEROCIOUS, STREET KILLERS, HUMAN BEAST, MAD DOG and MAD DOG KILLER

director: Sergio Grieco
starring: Helmust Berger · Marisa Mell · Richard Harrison · Marina Giordana · Luigi Bonos · Vittorio Duse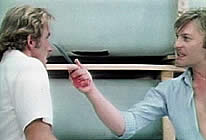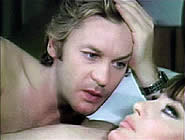 Sadistic Mafia kingpin Nanni Vitali escapes from prison with three other homicidal gangsters. They hope to get out of the country to freedom across the border but first they plan vengeance against everybody who testified against them during their trial. The four hoodlums embark on a savage nonstop spree of rape, murder and robbery. A persistent police inspector named Giulio Santini is on their tail, desperately trying to put an end to their bloodlust. He manages to get closer when Vitali takes time to abduct, rape and terrorize an innocent young woman who happened to be in the wrong place at the wrong time.
Sergio Grieco could best be described as a workman director, helming 25+ B-projects between 1950-63. These were interchangeable action films and peplums, designed to occupy the second half of a double bill. Then between 1964-73, Sergio hit his stride, (under the alias Terence Hathaway) he became Italy's sought-after director of Spy Movies (best known for 007 MISSION BLOODY MARY). From that Bondish genre, he moved to hard-edged crime films in the mid '70s with this film proving to be his most memorable (and his last). Wedged between the Spy films and Crime Noir came the odd SINFUL NUNS OF SAINT VALENTINE in 1974. Mr Grieco died from a heart attack in March 1982 at 65.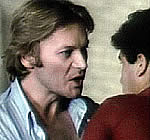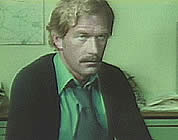 An Italian film in English language; fullscreen format (4:3), uncut (91 minutes), DVD encoded for ALL REGION NTSC WORLD FORMAT. Extras include trailers.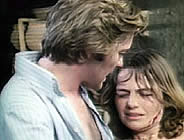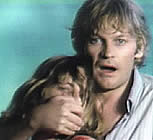 Sexual Themes/Violence/Nudity/Drugs/Sexual Brutality/Rape
for Mature Audiences only