Mega Rare Lamberto Bava Thriller with English Subtitles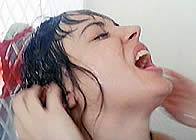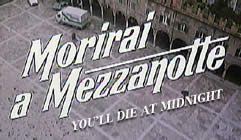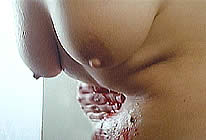 original Italian title: MORIRAI A MESSANOTTE
also known as: MIDNIGHT RIPPER, MIDNIGHT KILLER, MIDNIGHT HORROR and
CAROLE WILL DIE AT MIDNIGHT

director: Lamberto Bava (as John Old Jr)
starring: Valeria D'Abici · Leonardo Treviglio · Leo Martino · Eliana Hoppe · Paolo Malco · Lara Wendel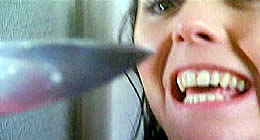 A cop named Nicola and his rich (bitch) wife are having an argument in their apartment. This isn't new as the couple can often be heard fighting. But this time, she turns up dead (killed in a shower with a butcher knife through the shower curtain). Nicola is the prime suspect and one of his co-workers, Inspector Terzi, is assigned to the case. Anna, a criminal psychiatrist who is a friend to both men, refuses to believe that Nicola is guilty and attempts to prove it. She and the daughter of Detective Terzi soon find themselves on the dangerous end of the butcher knife.
For this project (and a few others), Lamberto Bava used the pseudonym John Old Jr. This is a tribute to his famous father Mario Bava who sometimes signed his movies as John M. Old. Lamberto began his career as an assistant director for his father for numerous projects in the mid '60s. When his dad retired in 1975, he became the AD for Ruggero Deodato and joined him in the Amazon for JUNGLE HOLOCAUST and CANNIBAL HOLOCAUST. Upon his return to Italy, he convinced his father to come out of retirement; they worked together on SHOCK! (Beyond the Door 2). After Mario Bava's death in 1980, Lamberto joined Dario Argento's stable and was given the opportunity to begin directing. He has helmed 35+ projects since 1980. His most recent project [as of this writing] was the S&M horror film THE TORTURER.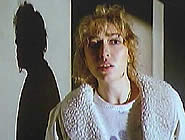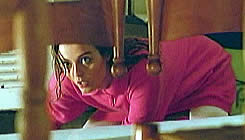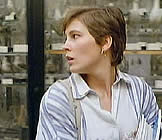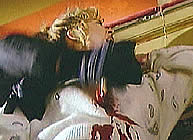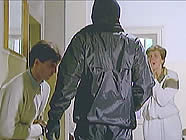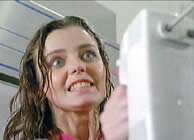 An Italian film with English subtitles; widescreen format (16:9), uncut version (87 minutes), DVD encoded for ALL REGION NTSC WORLD FORMAT. Extras include theatrical trailer.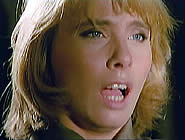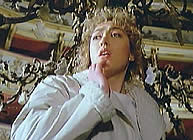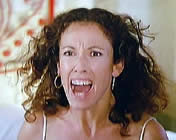 Graphic Violence/Nudity/Drugs/Sexual Brutality
for Mature Audiences