Asami is the Ultimate Kill Machine in this Outrageous Grindhouse Hit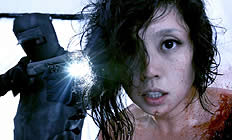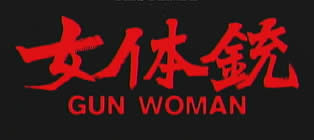 director: Kurando Mitsutake
starring: Asami · Kairi Narita · Noriaki Kabato · Matthew Miller · Dean Simone · Tashiya Agato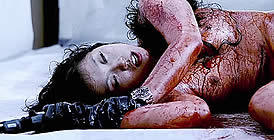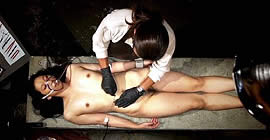 After his wife is raped and killed by rich psychopath Hamazaki, a brilliant doctor is determined to get revenge. He buys a young female drug addict named Mayumi and trains her to become the ultimate assassin. His goal is to kill Hamazaki during the maniac's visit to a necrophilia whore house hidden deep in the Nevada desert. Since it is virtually impossible for a stranger to penetrate the compound (especially a stranger with weapons), the doctor concocts a plan for Mayumi to enter as a "party" cadaver. Gun parts have been implanted in her body. Once inside, she must go on her kill mission by tearing the sutures, retrieving the parts and assembling the gun before bleeding to death.
Now, after making 40+ movies since MACHINE GIRL in 2008, Asami has become the Queen of Japanese extreme cult films. Within the past couple years, she starred in such hits as RAPE ZOMBIES, DEAD SUSHI, ZOMBIE ASS: TOILET OF THE DEAD and HORNY HOUSE OF HORROR . Her management company promises that GUN WOMAN will become her tour de force with many sequels to follow.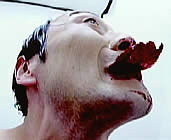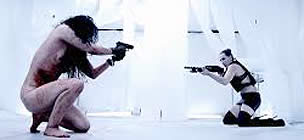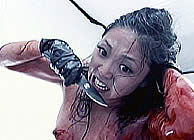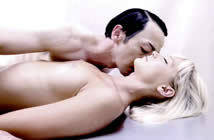 A Japanese Film shot in English with some English subtitles during Japanese portions; widescreen
format (16:9), uncut print (89 min.), DVD encoded for ALL REGION NTSC, playable on any American machine. Extras include trailers.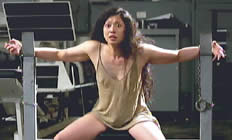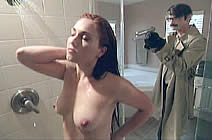 Graphic Violence/Nudity/Rape/Sexual Brutality/Necrophilia
For Mature Audiences Only