Jack Palance finds Wealth in Demonic Blood Sacrifices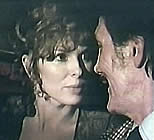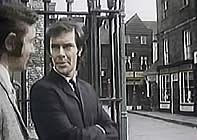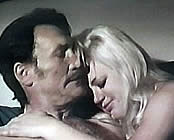 Original British title: THE INFERNAL IDOL
also known as DEMON MASTER and MANIAC OF LONDON and MYSTIC KILLER

director: Freddie Francis
starring: Jack Palance · Diana Dors · Suzy Kendall · Julie Ege · Edith Evans · Hugh Griffith · Trevor Haward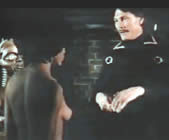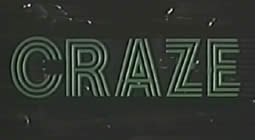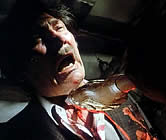 Neal Mottram, a down-on-his-luck antique dealer (played by scene-chewing Jack Palance), practices witchcraft with a small group of Satanists. He owns a sacred idol that - he believes - will help him become financially solvent by using it during a human sacrifice. Mottram kills two harlots, Sally (Suzy Kendall) and Helena (Julie Ege), and offers their blood to the African god Chuku. His life turns around almost immediately, but the cops are convinced that he isn't as innocent as he appears. Things turn very sour when Mottram takes his mania to the next level by killing his rich aunt.
Freddie Francis studied to be an engineer but drifted into the movies as a cinematographer [winning many awards for his camerawork over the years, especially for Sons and Lovers (1960), Elephant Man (1980), Glory (1989) and Martin Scorsese's Cape Fear (1991)]. When not involved in his Director of Cinematography jobs, Francis would direct projects for Hammer Studios and Amicus (he worked with Peter Cushing eight times) but he later regretted projects for those studios, claiming he had been typecast as a genre director. Mr Francis died from a stroke in 2007 at age 89.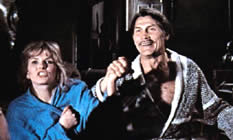 A British in English language; fullscreen format (4:3), uncut print (89 min.), DVD encoded for ALL REGION NTSC, playable on any American machine. Extras include theatrical trailers.