Wallow in this Cesspool with director Roberto Montero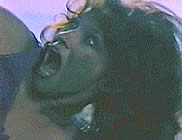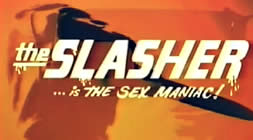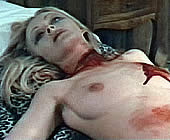 Italian Title: RIVELAZIONI DI UN MANIACO SESSUALE AL CAPO DELLA SQUADRA MOBILE
[Report of the Killer Sex Maniac and his Capture by the Police Investigator]
also known as: SO SWEET, SO DEAD

director: Roberto Montero (with Andrea Bianchi)
starring: Farley Granger · Sylvia Koscina · Annabella Incontrera · Femi Benussi · Susan Scott · Krista Nell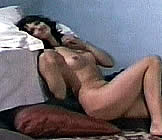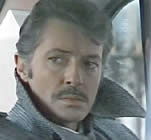 Roberto Montero was NOT a subtle filmmaker. His cinematic indiscretion was probably due to years of helming shockumentaries (ten productions between 1960-1968, including Orient By Night, Africa Sexy, Mondo Infame, Sexy Nudo, Universe Proibito, et al). After making a few Spaghetti Westerns, he jumped into the lucrative thriller exploitation genre with this movie in 1973. It remains the quintessential gore and sex Giallo.
Rich society wives are getting their throats (and breasts) slashed by a masked maniac wearing gloves. a hat and dark overcoat. The women targeted were each having an extramarital affair. To drive the fact home, the killer scatters photos of them and their lovers at the scene of the crime. The female victims are played by an impressive cast of Italian genre starlets. Following the canons of pure exploitation, in every instance, director Montero concocts a vibrant nude sex-sequence and then punctuates it with a gruesome slaughter. Inspector Capuana [Farley Granger] is in charge of the case and feels the pressure to solve it immediately. Of course, he eventually does find the killer, but not before his own wife - secretly involved in her own twisted affair - is murdered.
Director Montero proudly signed this motion picture with his real name, but he often used pseudonyms for his projects (including Robert B White, Luis Monter, and George Curor). Mr Montero died from a heart attack in September 1986 at age 78. His son, Mario Bianchi, picked up the torch and held it proudly through an array of cult films (from SATAN'S BABY DOLL to VIOLENT CITY) for three more decades.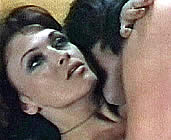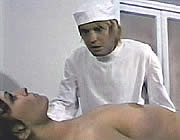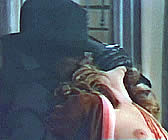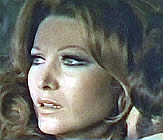 An Italian Film in English language; fullscreen format (4:3), uncut print (88 min.), DVD encoded for ALL REGION NTSC, playable on any American machine. Extras include trailers.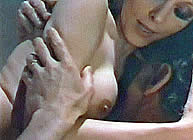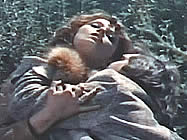 Graphic Violence/Nudity/Rape/Sexual Brutality
For Mature Audiences Only