A sexy S&M Thriller featuring every Possible Gratuitous Element Imaginable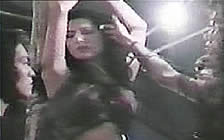 original Chinese Title: SE JIANG IL ZHI XIE MEI GUI

director: Wah Chun Lam
starring: Usang Yeong Fang · Tsang Siu-Yin · Alex Fong · Bi-Bi · Ben Ko Chu · Chung Jan-Wang · Ti Hu
In Thailand, an evil witch and her leather-clad female disciples are kidnapping and brainwashing young women into joining their cult. A man and his fashion-model girlfriend arrive from Hong Kong, looking for his missing sister. The two join forces with a disheveled priest and a cop to do battle with the sect. She is used as bait to help locate the group. After repeated attacks involving witchcraft and Uzis, they succeed in destroying the witch and her gang. Not sure whatever happened to the missing sister. That plot-point is abandoned amid the unconventional action.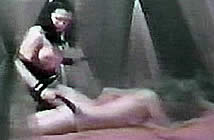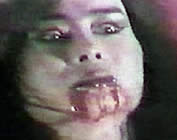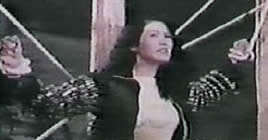 This film is a demented Hong Kong delight. It's a sexy S&M thriller, featuring every possible gratuitous element imaginable. There are wagonloads of nudity, witchcraft, torture, monsters, guns, knockdown gorgeous women in various stages of aggression, domination, and nakedness, highlighted by the extraordinary charms of bad girl Usang Yeong Fang (who would show up again in CALL GIRLS '94: THE OTHER SIDE OF DOLLS). The monsters are cheesy, but what can we really expect from protruding penis creatures? And the unpredictable girls-with-guns finale serves as icing on an already delicious cake. Turn off your brain and have fun.
Director Wah Chun Lam has directed only a handful of films. He is usually employed as a cinematographer and, as such, he has been involved in 30+ projects. His most famous is probably KUNG FU WING CHUN..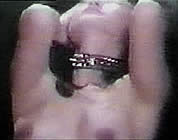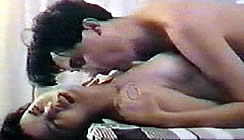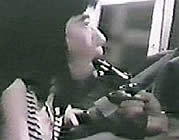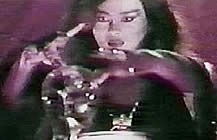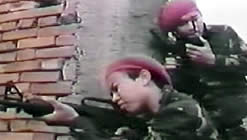 A Hong Kong film with nonremovable Chinese and English subtitles; fullscreen format (4:3), fully uncut (88 min.), DVD encoded for ALL REGION NTSC, playable on any American machine. Extras include trailers.