Mega-Rare Santo Film (yes, that Santo) with Dracula + Tons of Gratuitous Nudity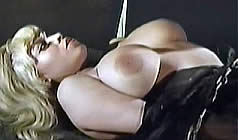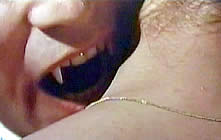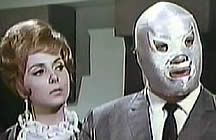 Original Mexican Title: EL VAMPIRO Y EL SEXO

director: Rene Cardona
starring: Santo · Aldo Monti · Noelia Noel · Roberto G Rivera · Carlos Agosti · Pili Gonzalez · Gina Morett
In 1969, director Rene Cardona made two different versions of the same movie. One - under the title SANTO IN THE TREASURE OF DRACULA - was designed for an adolescent audience, while the second - VAMPIRE AND THE SEX - was made for adults. Since most distributors did not share Cardona's vision for the Santo franchise, the erotic version has gone virtually unseen for more than 40 years. But, now, here is a mega rare print of this guilty pleasure... arguably the most satisfying of all the Santo motion pictures.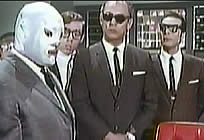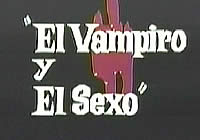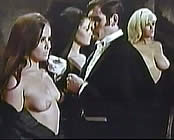 Besides being a superstar Mexican wrestler, Santo has also been dabbling in nuclear science. As an inventor, he created a time machine. Santo attempts to unveil his device to a group of scientists but they are unimpressed when he tells them it has not been tested. Seemingly, Santo has been having trouble finding someone willing to take the trip back in time (he believes the subject must be a female due to a woman's distinctively unique molecular structure). After the disappointing conference with his colleagues, Santo is elated when girlfriend Luisa agrees to make the journey. Her father, Dr Sepulvedo, assists in the lab and Luisa is on her way. The girl travels back a hundred years into the past where she becomes entrapped by Dracula and his legions of female sex slaves. Santo and Dr Sepulvedo watch the events unfold on the time machine's television monitor and they whisk her back to present day just in the nick of time. But they have also brought Dracula and his slaves to contemporary Mexico...
Interestingly, the TREASURE OF DRACULA version (released as a black and white film) develops a story around the search for Dracula's fortune and a group of Mexican bad guys who try to trick Santo into relinquishing the loot; on the other hand, this SEXO plot totally ignores that tedious narrative in favor of erotic, black magic conflicts.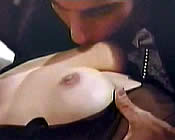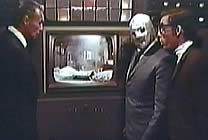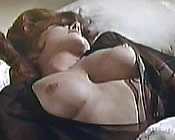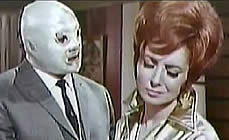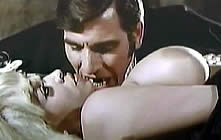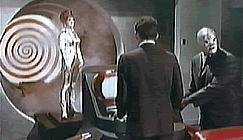 A Mexican Film with English subtitles; widescreen format (16:9), Fully uncut 'Adult' print (87 min.), DVD encoded for ALL REGION NTSC, playable on any American machine. Extras include trailers.