An S&M Thriller starring James Russo and Eleonora Brigliadori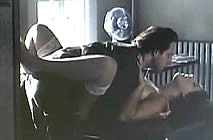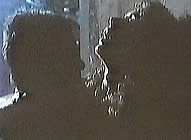 Original Italian Title: LA CINTURA

director: Giuliana Gamba
starring: James Russo · Eleonora Brigliadori · Giuliana Calandra · Anna Bonaiuto · Karen Moore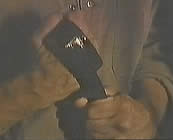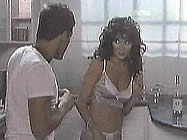 James Russo plays Vittorio, an American novelist teaching in Rome. He meets the beautiful [but damaged] Bianca and they rapidly fall into an urgent tempestuous affair. He is hesitant over their relationship since she seems to thrive on conflict and is constantly baiting him into physical altercation. Bianca gives Vittorio an exquisite leather belt as a gift; he knows immediately that she wants him to whip her with it. Driven by his craving for her, Vittorio complies to Bianca's desire. Their relationship escalates into a dark realm of S&M which becomes more and more self-destructive.
This highly controversial film is based on Alberto Moravia's International best-selling novel. Mr Moravia died from tuberculosis in September 1990 at age 82 after writing more than 60 books, many of which become successful films (i.e., The Conformist (1970), Goddard's Contempt (1963), Empty Canvas (1963), et al). The director of this S&M thriller is a female, Giuliana Gamba, who - under the pseudonyms John Costa and Therese Dunn - has helmed a variety of political documentaries.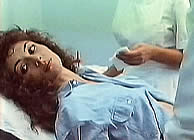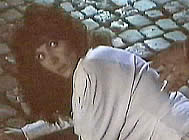 An Italian film in English language; fullscreen format (4:3), fully uncut version (91 min.), DVD encoded for ALL REGION NTSC, playable on any American machine. Extras include theatrical trailers.