Note: This Disc Contains both the Uncut 95 Minute Widescreen Print
plus (as a bonus) the edited 88 Minute American Release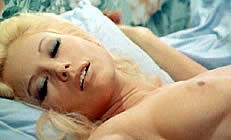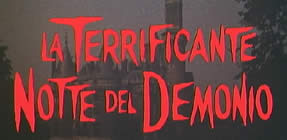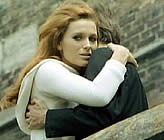 Original Italian Title: LA TERRIFICANTE NOTTE DEL DEMONIO (Terrifying Night of the Devil)
also known as DEVIL'S NIGHTMARE and LONG NIGHT OF THE DEVIL

director: Jean Brismee
starring: Erika Blanc · Jean Servais · Daniel Emilfork · Ivano Staccioli · Ivana Novak · Shirley Corrigan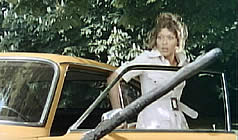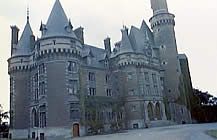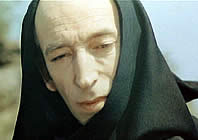 A curse has infected the family of Baron von Rumberg: the first born daughter of each generation will belong to the devil, destined to be a bloodthirsty succubus. The Baron thinks he's thwarted the ghastly curse by killing his new born girl. Unfortunately, he is unaware that his elder brother had fathered a girl-child with the family housekeeper. That female is Lisa (played by Erika Blanc) and she's come back to collect her bloody trust. The problem is a busload of tourists has also taken refuge at Baron von Rumberg's castle. The travelers - each representing one of the Deadly Sins - soon become victims to the lust of the succubus.
Director Jean Brismee was best known for his short documentaries. In fact, here is his only feature film. After making this motion picture, he left Belgium for France where he began teaching at a film school. There, he met French director Andre Hunnebelle and accepted a job with his studio.
Erika Blanc has starred in over 105 films since 1964 and has used numerous pseudonyms (including Erica Bianchi, Arika Blanck, Erika Blank, Diana Sullivan, and Enrica Maria Colmbatto [her real name]. She is still active as an actress today.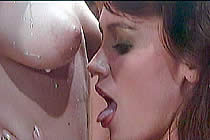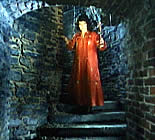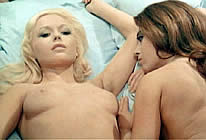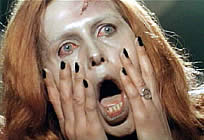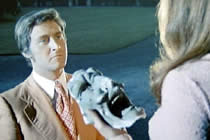 A Belgium/Italian co-production in English language; widecreen format (16:9), fully uncut version (95 min.), DVD encoded for ALL REGION NTSC, playable on any American machine. Extras include theatrical trailer PLUS the complete U.S. [edited, 88 min] version as released by Saturn Productions.