No U.S.A. Release. Graphic Gore. Supervised by Lucio Fulci.
An Ultra Rare Italian Horror Chiller from Director Leandro Lucchetti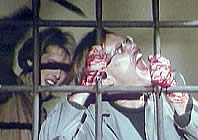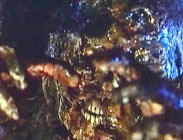 supervised by: Lucio Fulci     director: Leandro Lucchetti
starring: Peter Hintz · Louise Kamsteeg (as Loes Kamma) · Brigitte Christensen · Vassili Karis · Paul Muller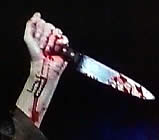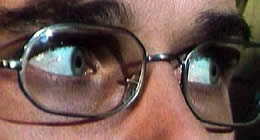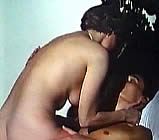 Helmed by Italian scriptwriter-turned-director Leandro Lucchetti (best known for writing Klaus Kinski's NOSFERATU IN VENICE and various Frank Di Niro films, i.e. SCENT OF PASSION and GAMES OF DESIRE) and supervised by gore maestro Lucio Fulci, this film tells the story of Dr Werner Vogler who is summoned to a lavish castle by the owner Madam Rezzori for sessions of psychic surgery. The madam has lost the ability to use her legs after a mysterious accident took the life of her son-in-law (and, secretly, her lover). Now, Madam Rezzori prefers the company of women and she is sexually involved with the maid. Meanwhile, Dr Vogler - believing his patient's problems are psychosomatic - is attempting to unravel the castle's secrets but finds himself entangled in a sexual affair with the madam's daughter. This affair soon leads to murder and mayhem.
While the motion picture looks great and is surprisingly proficient, the real peculiarity lies in the production itself. Here is one of three movies supervised  by Lucio Fulci in 1988-89 (also see BROKEN MIRROR and MASSACRE) that contain extended gore scenes which were inexplicably lifted and reused for Fulci's own movie CAT IN THE BRAIN.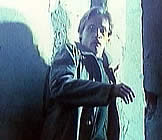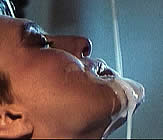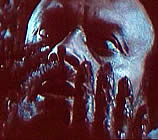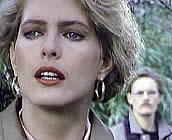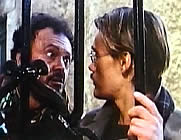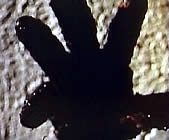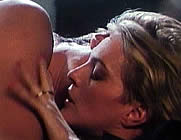 An Italian film with English subtitles; fullscreen format (4:3), uncut version (91 min.), DVD encoded for ALL REGION NTSC, playable on any American machine. Extras include theatrical trailers.