More Amazing Trash from Frank De Niro (Pasquale Fanetti) and Malu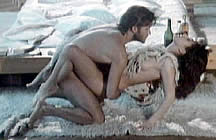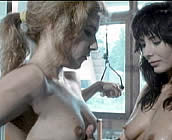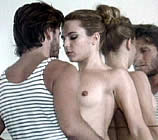 Original Italian Title: LA STRANA VOGLIA

director: Pasquale Fanetti [Frank De Niro]
starring: Malu · Angeles Lopez Barea · Giancarlo Teodori · Mircea Hurdibea · Suada Herak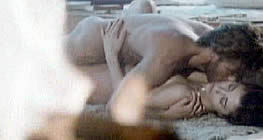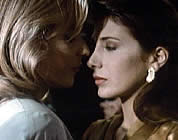 Jeff is a successful choreographer who demands total perfection from his students and lover Celeste. But he is frustrated with Celeste's imperfections. Jeff goes searching for the perfect mate and he finds Violette (Malu), a young but insecure woman. He takes her to his secret hideaway to teach her the art of pleasure. Violette soon develops a consuming desire to please and transforms into the absolute vision of sensuality. Now comes the time for Jeff to introduce her to his friends and lover Celeste...
Pasquale Fanetti (better known by his Frank De Niro pseudonym) is probably the sleaziest of all the Italian filmmakers (also see GAMES OF DESIRE and LOVES OF LADY CHATTERLEY). He has the shameless ability to linger over each scene with a leering intensity unparalleled in erotic cinema. He was most prolific in the early Nineties, often taking his crew to an exotic country for the shoot (this one was shot in Turkey and Greece) but most all his movie starred Malu [real name Ileana Carusio] in the lead role. Certainly she was his muse, but some sources also suggest a romantic link between the two. Often, Mr Fanetti would work as a cinematographer for another notorious sleaze director, Lawrence Webber (Lorenzo Onorati). For example, the two worked together on the seminal Ancient Roma trash film FLAVIA.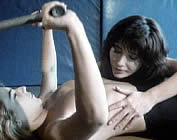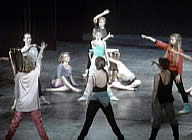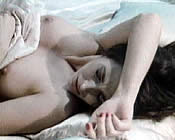 An Italian film in English Language; fullscreen format (4:3), totally uncut version (84 min.), DVD encoded for ALL REGION NTSC, playable on any American machine. Extras include theatrical trailers.