Sleaze-Genius Frank De Niro's Notorious Trash Film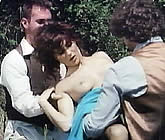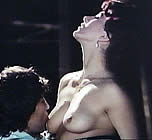 Original Italian Title: MALU E L'AMANTE (Malu and her Lover)

director: Frank De Niro (Pasquale Fanetti)
starring: Malu · Anthony Steffen · Mack Kiran · Barbara Blasco · Deborah Cali · Jose David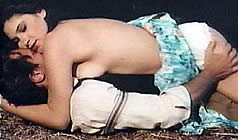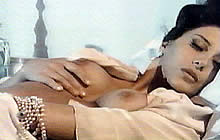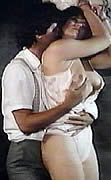 Frank De Niro (pseudonym for Pasquale Fanetti) is probably the sleaziest of all the Italian filmmakers. He has the shameless ability to linger over each scene with a leering intensity unparalleled in erotic cinema.
  Here is a wicked variation of D H Lawrence's notorious "Lady Chatterley's Lover" tale. In the original story, Ms Chatterley's disabled husband gave her permission to bed an occasional lover because he deeply loved her and - due to his crippled condition - was unable to satisfy her. This time, he's disabled but still sexually functioning and she's essentially a slut. Her name is Joelle and she lives in luxury with her loving husband (aging Spaghetti Western hero Anthony Steffen in his final film) but she is secretly sexually involved with her husband's best friend who harbors a very dark secret and wishes to subject Ms Chatterley to an ugly S&M fantasy.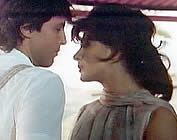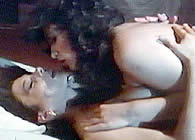 An Italian film dubbed into English Language; fullscreen format (4:3), totally uncut version (84 min.), DVD encoded for ALL REGION NTSC, playable on any American machine. Extras include trailers.