Gory Euro Thriller inspired by the work of Dario Argento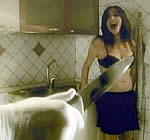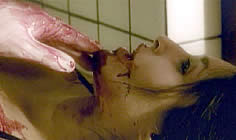 Original Italian Title: COME UNA CRISALIDE

director: Luigi Pastore
starring: Sharon Alessandri · Simona Oliverio · Anna Morosetti · Fabio Giovannini · Federica Carpico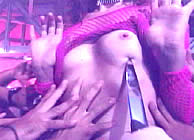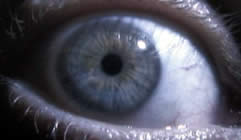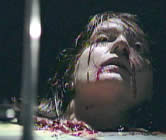 Here is an Italian-made horror project inspired by the work of Dario Argento. It is the debut film directed by Luigi Pastore who also wrote the screenplay in collaboration with Antonio Tentori (the scripter who penned Lucio Fulci's CAT IN THE BRAIN). Two popular Argento alumni also contribute to the production: Claudio Simonetti does the music while the special effects are expertly handled by Sergio Stivaletti.

The film opens with a psychoanalytic session. An analyst suggests that her client gets help from a specialized clinic. But the advice has the opposite effect, unleashing a deep-rooted madness in the troubled patient. His mind has snapped and he is driven to take up killing once more, starting with the female doctor. After getting rid of the psychologist's body, he's encouraged by how good he feels and decides to carry on the new 'therapy.' Believing that he has learned the secret to metamorphosis, the man is now devoted to becoming a sadistic serial killer.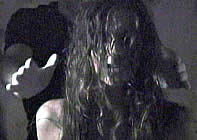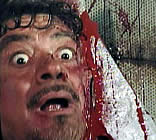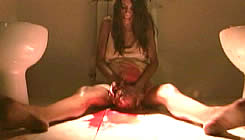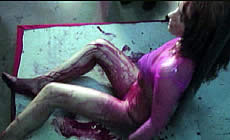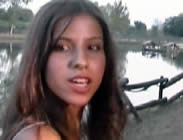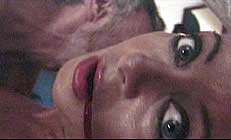 An Italian film with English subtitles; widescreen format (16:9), totally uncut version (80 min.), DVD encoded for ALL REGION NTSC, playable on any American machine. Extras include theatrical trailer.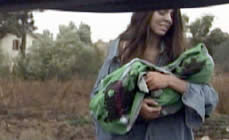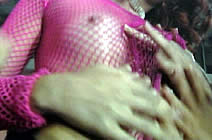 Sexual Situations/Nudity/Graphic Violence/Gore/Sexual Brutality/Drugs
For Mature Audiences Only