Lucio Fulci's Mega Rare Mixture of Ghost Gore & Naziplotation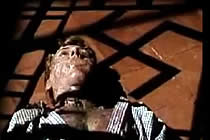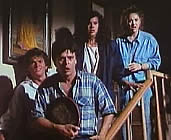 director: Lucio Fulci
starring: Claus Aliot · Mary Salier · Al Cliver (Pier Luigi Conti) · Jessica Moore · Robert Egon
Legendary director Lucio Fulci delivers a heady brew of Naziploitation and Ghostly Horror blended with large helpings of nudity and gore. The film opens inside a country house, hidden deep in the isolated German rural landscape, at the end of WW2. This house is a brothel and - despite the catastrophic mania in the battlefield - here, German soldiers are wild with lust and sexual brutality. But their madness is cut quick by an allied bombing. Fastforward to present day. Six young people, on their way back to Paris after a holiday, find the house deserted and decide to stay the night. Obviously, things don't go well as they are seduced and tortured by the ghosts of dead Nazis.
This was Fulci's feature film lensed between ZOMBI 3 and CAT IN THE BRAIN. During this time, he had been suffering with serious heart trouble as a result of a long bout with diabetes. On March 13 1996, he went to bed without taking his insulin. Some say this was suicide; others, an accident. But sadly, Mr Fulci was dead at age 68.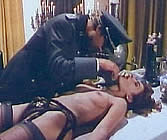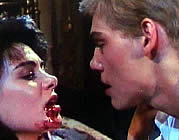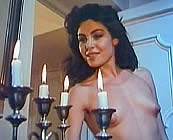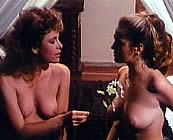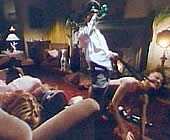 An Italian film in English language; widescreen format (16:9), totally uncut version (85 min.), DVD encoded for ALL REGION NTSC, playable on any American machine. Extras include trailers.