Rare Italian Thriller with Sydne Rome & Johnny Dorelli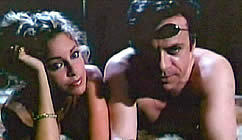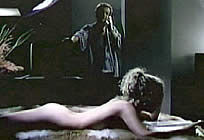 original Italian title: IL MOSTRO

director: Luigi Zampa
starring: Johnny Dorelli · Sydne Rome · Renzo Palmer · Yves Beneyton · Henning Schluter · Renato Scarpa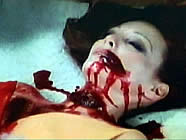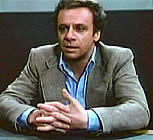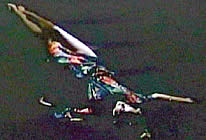 Italian singer-turned-actor Johnny Dorreli plays clueless, low-rung journalist Valerio with the Tribuna Sera newspaper. He has been assigned a parade of crap stories and is secretly the cupid behind the lovelorn column. To call him a reporter would cause a snicker among his peers. Then, one day, while shifting through the advice column mail, Valerio discovers a correspondence from someone calling himself "Il Mostro" (The Monster). The letter informs him of a murder which will take place at a local television station. Valerio goes to warn the TV celebrity but arrives seconds too late. However, he is able to parlay the situation into notoriety. As The Monster continues to warn-and-kill, the reporter's popularity grows and before long Valerio's stories are first page material. With the fame, his life begins to change. This is especially true when Dina, a beautiful young singer, enter his life. But all may not be what it appears.
Both Johnny Dorelli and Sydne Rome are inspired in this film. The music from Ennio Morricone adds another layer of thrills to the production. Director Zampa - one of the Italian filmmaker pioneers, responsible for 40+ films between 1933 - 1979 - takes Sergio Donati's script and works magic with it. Here, then, is an exceptional mix of murder mystery, satire, and bad-taste comedy.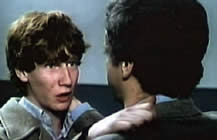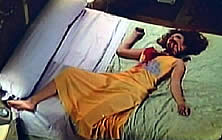 An Italian film with English subtitles; widescreen format (1.85:1), uncut version at 95 minutes, DVD encoded for ALL REGION NTSC WORLD FORMAT. Extras include theatrical trailers..
Sexual Situations/Nudity/Violence
for Mature Audiences