Plastic Surgery Mayhem with Jess Franco, et al
Fully Uncut LES PREDATEURS DE LA NUIT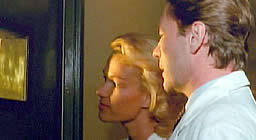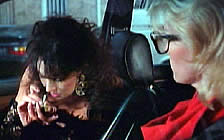 Also known as: FACELESS

director: Jess Franco
starring: Helmut Berger · Brigitte Lahaie · Chris Mitchum · Caroline Munro · Telly Savalas · Anton Diffring
Howard Vernon · Florence Guerin · Christine Jean · Stephane Audran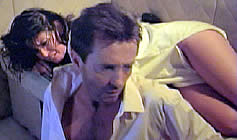 Doctor Frank Flamand is the best surgeon in Paris. With his assistant Nathalie, he has helped many women to regain their beauty through plastic surgery, but there is nothing he can do to help his sister Ingrid. She needs a complete skin graft. Meanwhile Barbara Hallen, an American billionaire's daughter (and coke-head super model), has disappeared during a photo session in Paris. No one knows what happened to her; the police have no clues. But numerous headless female bodies have been found and the billionaire Hallen fears his daughter may be a one of the victims. He hires private detective Sam Morgan to fly there and investigate.
This is probably Jess Franco's most polished film, causing many critics to question the depth of his involvement (especially after his numerous years of interchangeable porn like LULU'S ASSHOLE). Franco signed this film as director, but he also said it would have been impossible without assistance from producer Rene Chateau. The cast is incredible - a amazing cross-sampling of highbrow and cult faves - from International award winner Helmut Berger as the corrupt Dr Flamand to pornstar Brigitte Lahaie as his capable assistant. Howard Vernon resurrects the Dr Orloff character in a cameo and Chris Mitchum comes closer to being Robert Mitchum's son in the hard-boiled detective role. And Caroline Munro continues to stun the camera with her beauty.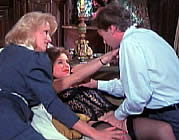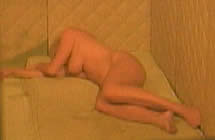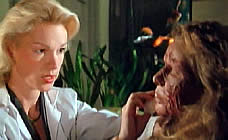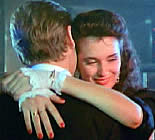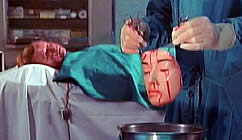 A French film in English language; widescreen format, totally uncut version at 99 minutes, DVD encoded for ALL REGION NTSC WORLD FORMAT. Extras include theatrical trailers.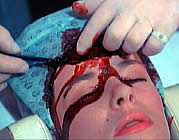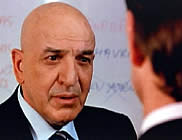 Graphic Violence/Adult Situations/Nudity/Drugs/Sexual Brutality/Gore
for Mature Audiences