Fully Uncut European Print in French Language with English Subtitles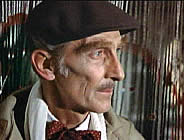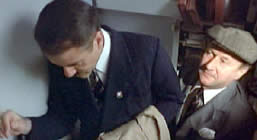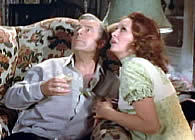 director: Kevin Connor
starring: Peter Cushing · Ian Bannen · Donald Pleasence · David Warner · Lesley Anne Down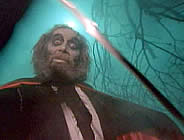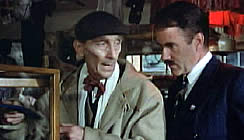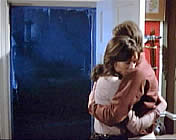 Fully uncut European print (in French with English subtitles) of this notoriously edited British anthology film, adapted from four short stories by R. Chetwynd-Hayes, strung together around an antique dealer who owns a shop called Temptations Ltd. Most of his customers are basically dishonest. And the stories deal with the fate that befalls those who try to cheat him. Stories include "The Gate Crasher" with David Warner who frees an evil entity from an antique mirror, "An Act of Kindness" with Donald Pleasence, "The Elemental", and "The Door."
This was the first movie for British director Kevin Conner, best known for later helming the American shock hit "Motel Hell." After the runaway success of that film, he relocated to Hollywood where he worked exclusively on television productions. Throughout the '80s, Kevin directed episodes of HART TO HART, REMINGTON STEEL and MOONLIGHTING before turning to high-profile made-for-TV movies (e.g., MARCO POLO [2007]). Mr Connor - as of this writing - is still active in television at age 77.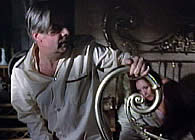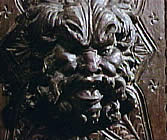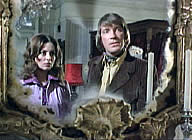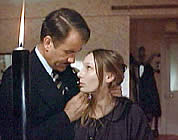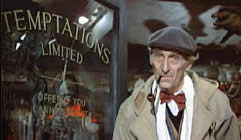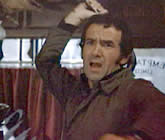 A British film in English language; widescreen format, uncut version at 98 minutes, DVD encoded for ALL REGION NTSC WORLD FORMAT. Extras include theatrical trailers.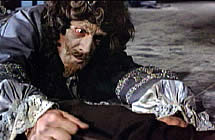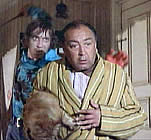 Violence/Adult situations