Original Italian title: PATHOS SEGRETA INQUIETUDINE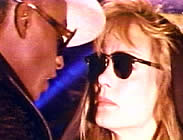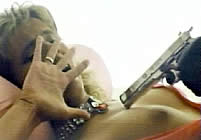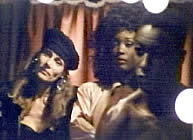 director: Piccio Raffanini
starring: Virginia Hey · Gerard Damon · Gioia Scoia · Eva Grimaldi · Kid Creole (August Darnell)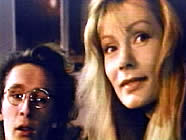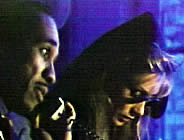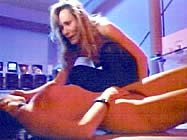 This style-over-content Italian Thriller is set in the not too different future where drugs and bisexuality are commonplace. Susie actress Virginia Hey plays Diane, a notoriously difficult photographer, who specializes in offbeat S&M inspired projects. Her model-of-choice is female bodybuilder Teagan, a girl who ends up getting murdered in a bondage session. A video of the killing is sent to Diane and addressed "to the one I love." A cop named Arnold is assigned to the case and immediately suspects Diane's husband George, a man who makes bondage tapes. A bit later, Teagan's lesbian lover is murdered and the case explodes.
Very little is known about director Piccio Raffanini; here is his only project. Some sources say this is actually a pseudonym for Lorenzo Onorati, the cult director who made CALIGULA'S SLAVES among others (usually using the Lawrence Webber alias). The sonic music is credited to Gabriele Ducros but it's mostly the brainchild of August Darnell who is known in the industry as Kid Creole and the Coconuts.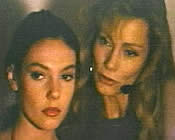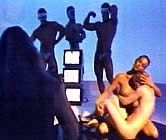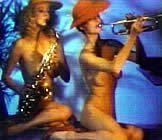 An Italian film in English language; widescreen format, uncut version at 95 minutes, DVD encoded for ALL REGION NTSC WORLD FORMAT. Extras include theatrical trailers.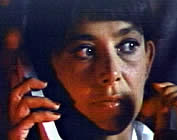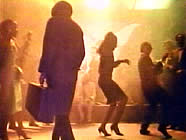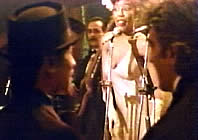 Graphic Violence/Nudity/Homosexuality/Sexual Brutality/Drugs
For mature audiences