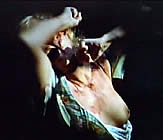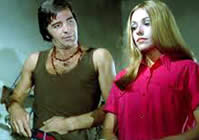 This is the Fully Uncut English Language European Print
with Graphic Violence and Nudity Intact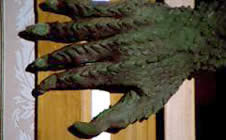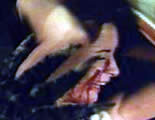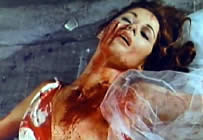 director: Amando de Ossorio
starring: Tony Kendall · Helga Line · Silvia Tortosa · Loli Tovar
Luis Induin · Jose Theman · Angel Menedez · Luis Barboo

This film is hard-to-find in any form, but it's nearly impossible to see in the original fully uncut version. Yet, here it is... with all the nudity and graphic violence intact (including the notorious breast-ripping segment as seen in the video-shot to the right).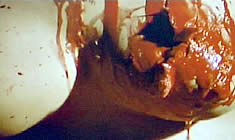 It's loosely based on the Rhineland legend of the Lorelei, a mythical siren who lives with her servants in a grotto beneath the Rhine River. On the night of the full moon, this beautiful queen transforms into a reptilian creature with a lust for human flesh. Specifically, she must rip out the heart of a young maiden and devour it to ensure her own survival. The Lorelei targets the nearby girls' boarding school where - once a month - a student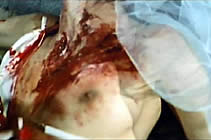 disappears mysteriously. Officials hire a hunter named Sirgurd to trap and kill the monster.
Director Amando de Ossorio was one of the main filmmakers of the Spanish horror boom of the '70s, especially known for his quartet of BLIND DEAD films about the evil resurrected Templar monks. Mr de Ossorio died from cancer in January 2001, at age 75.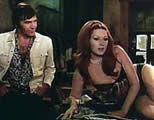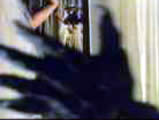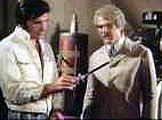 An International release of a Spanish film in English language; widescreen (1.85:1), fully uncut and unrated (86 minutes) encoded for ALL REGIONS NTSC, playable on any American machine.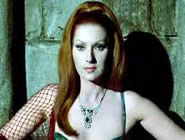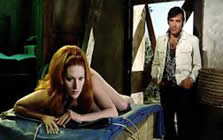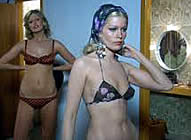 (Note: this film is also known as WHEN THE SCREAMING STOPS)
Graphic Violence/Nudity/Adult Material/Gore/Sexual Brutality
Recommended for Adult Audiences