Franco Rossetti's Erotic Adventure into S&M and Sexual Brutality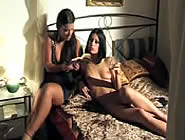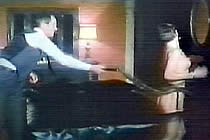 director: Franco Rossetti (as Fred Gardner)
starring: Sherry Buchanan · Paola Montenero · Marina Hedman · Brunello Chiodetti · Daniele Dublino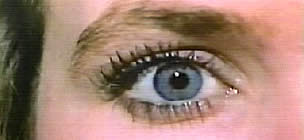 Franco Rossetti directed only a handful of motion pictures; he is better known as a scriptwriter and as such is responsible for numerous Spaghetti Westerns (including DJANGO) and Michelangelo Antonioni's counter-culture anthem "Zabriski Point." When Rossetti decided to write and direct this film he was obsessed with creating a project that would bring porn into the mainstream (thus the original Italian title IL MONDO PORNO DI DUE SORELLE [Porn World of Two Sisters]). He mixed kink with eroticism and added a major dose of S&M. As it turned out, the mixture was too strong and the film failed to secure major International distribution.
Emanuelle is an unhappy housewife seeking to free herself from the sexual brutality of her husband. She has an affair with a younger man but he also traps her in a sado relationship. Desperate to find some kind of solace and understanding, Emanuelle turns to her sister Joanna who runs a brothel which specializes in S&M. With Joanna's help, Emanuelle plots vengeance against the men who had brutalized her.

An Italian film dubbed into English; widescreen format, totally uncut version (91 min.), DVD encoded for ALL REGION NTSC, playable on any American machine. Extras include trailers.
Violence/Drugs/Male and Female Full Frontal Nudity/Sexual Brutality/S&M:
For Adult Audiences