The Fully Uncut Version of this Legendary Sleaze Masterpiece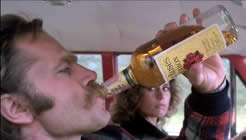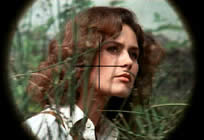 director: Pasquale Festa Campanile
starring: Franco Nero · Corinne Clery · David Hess · John Loffredo · Carlo Puri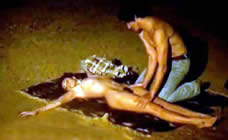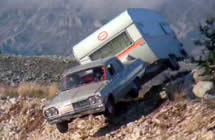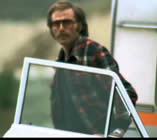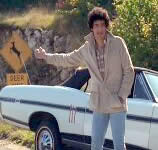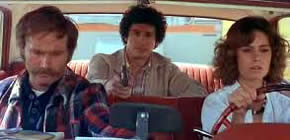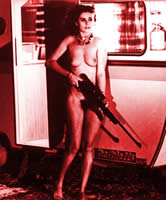 Based on the novel "The Violence and The Fury" by Peter Kane, here is a shining example of World Cult Cinema... a superb European production team and an extraordinary cast working together to create the ultimate in sleazy exploitation! The setting is somewhere in America's west. A bickering married couple pick up a murderous hitchhiker who threatens to kill them unless they take him to Mexico. In return, he agrees to split money with them from a bank robbery. Nobody gets what they expected as the road trip takes a vicious detour into sexual degradation, rape and brutal savagery.
Superstar Franco Nero - best known for his seminal role in DJANGO - plays against character here. While his costar, Corinne Clery (forever associated with her starring role in THE STORY OF O) steals the show.
David Hess made his acting debut in Wes Craven's LAST HOUSE ON THE LEFT (1972). His performance - like that film - was unforgettable. Before LAST HOUSE, he was active in the music business, first as a singer songwriter (under the David Hill pseudonym he wrote I GOT STUNG for Elvis Presley, among others) and then as an A&R executive for Mercury Records where he also recorded the rock opera NAKED CARMEN in 1969 with John Corigliano. After numerous films - mostly lensed in Europe (like Al Bradley's MURDER IN A BLUE LIGHT and Ruggero Deodato's CAMPING DEL TERRORE ), Mr Hess died from a heart attack at age 75, October 2011.

An Italian production shot in English; widescreen format, totally uncut version (105 min.), DVD encoded for ALL REGION NTSC, playable on any American machine. Extras include trailers.
Graphic Violence/Drugs/Nudity/Rape/Sexual Brutality: For Adult Audiences