Prolific Scriptwriter Ernesto Gastaldi directs this Unsettling, Controversial Film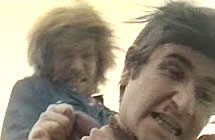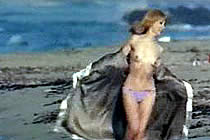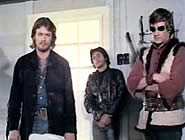 director: Ernesto Gastaldi
starring: Robert Hoffmann · Mara Maryl · Riccardo Salvino · Joshua Sinclair · Claudio Trionfi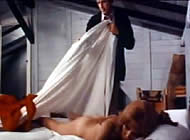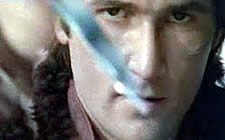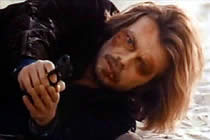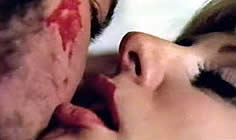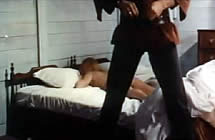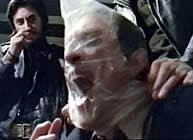 This rare film directed by Ernesto Gastaldi - best known as a screenwriter for many hit thrillers including BLADE OF THE RIPPER, CASE OF THE BLOODY IRIS, TORSO, et al) - starts like a revenge movie, similar to LAST HOUSE ON THE LEFT (which was actually made the following year). A troubled married couple drive to a isolated house by the sea. After the first night, they are visited by a vicious motorcycle gang. The husband gets tied up and tortured while the wife is raped. Tensions mount as wife Jane begins to fall in love with the gang leader.
Ernesto Gastaldi directed very few movies. Rather, he was Italy's most prolific screenwriter with over 130 scripts under his belt. Often - in the beginning of his career - he used the alias Julian Berry (WEREWOLF IN A GIRL'S DORMITORY, 1961). He created the Sartana character for numerous Spaghetti Westerns (Sartana The Gravedigger [1969] and the sequels). Gastaldi often worked with Sergio Martino from that director's first ARIZONA COLT RETURNS (1970) through numerous cult faves like GREAT ALLIGATOR.
The lead actress Mara Maryl also uses the pseudonym Mara Ombra. She is married to Ernesto Gastaldi and has been since 1960.
An Italian production in English language with Dutch subtitles; widescreen format, totally uncut version (91 min.), DVD encoded for ALL REGION NTSC, playable on any American machine. Extras include theatrical trailers.