Bette Davis stars in Mega Rare Itralian Black Comedy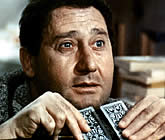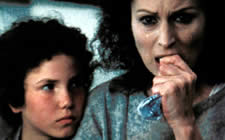 director: Luigi Comencini
starring: Bette Davis · Alberto Sordi · Silvana Mangano · Joseph Cotton · Mario Carotenuto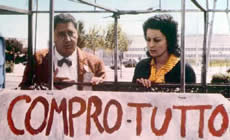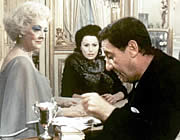 Italian producer Dino De Laurentiis was obsessed with turning his wife, Silvana Mangano, into a star. Over the years, he would bankroll huge projects with mega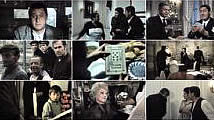 stars to spotlight her talents (also see Clint Eastwood's THE WITCHES, 1966). This time, he hired popular Italian Alberto Sordi. And American Cinema Queen, Bette Davis.

This extremely rare black comedy - still unreleased in the United States - tells the rather perverse story of a rich American woman who travels the globe with her male companion (Joseph Cotton) playing locally popular poker games with impoverished people of each nation. She arrives in Italy to gamble Scopone with a poor married couple who are willing to put everything they have on the poker table.
Both Alberto Sordi and Silvana Mangano won awards for Best Actor and Actress at the 1973 Donatello (the equivalent to America's Oscar) for this film.
An Italian film with English subtitles; widescreen format (16:9), totally uncut version (115 min.), DVD encoded for ALL REGION NTSC, playable on any American machine. Includes theatrical trailers.