The Legendary Mind-Blowing Fantasy - now - with English Subtitles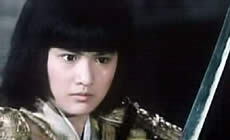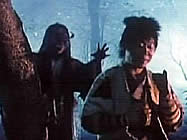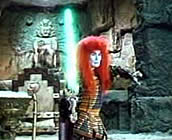 director: Ching Chung Wu
starring: Lin Hsiao Lano · Shan Chang · Chen Chi-Chiang · Cheng Pei-Pei · Gu Bao-Ming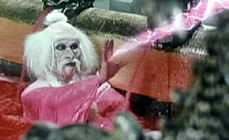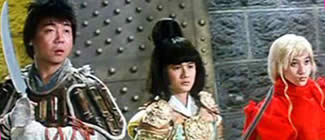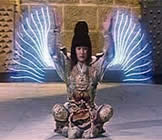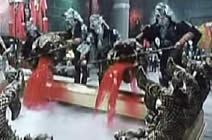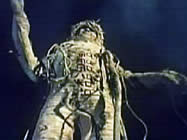 Our old friend Tim Paxton once wrote in his magazine Monster: "Magic of Spell is a 'this-is-so-cool- I-don't-want-to-blink-or-I'll-miss-something experience." Probably, no one could better describe it. This movie is loaded with a virtual parade of eye-popping, mind-blowing, utterly flabbergasting moments... so demented, so crazed, that the viewer will be dumbstruck by its sheer vitality. Where else can you see a sword-wielding, androgynous superhero chased by a giant boulder [with teeth] while an evil magician baths in a pool of blood?
Stylistically, Ching Chung Wu's film is obviously inspired by fantasies like WOLF DEVIL WOMAN, but the rowdy sense of turmoil puts it in a league by itself. The plot deals with a superpowered youngster (called Peach Boy) who organizes a vengeance army to rescue villagers taken hostage by a band of demons. The perfunctory story merely serves as mortar for a celluloid triumph drenched in vibrant color, flush with fantasy.
A Taiwan / Chinese production in Mandarin language with English/Chinese subtitles; widescreen format, totally uncut version (83 min.), DVD encoded for ALL REGION NTSC, playable on any American machine. Extras include theatrical trailers.