A Masked Man is Raping and Killing Women in this Early Giallo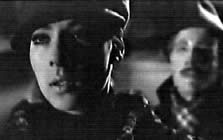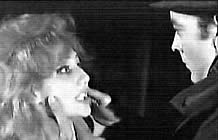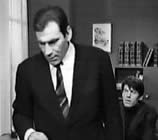 director: Roberto Mauri
starring: Alberto Lupo · Marilu Tolo · Lisa Gastoni · Helene Chanel · Cristina Gaioni · Nerio Bernardi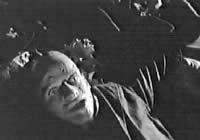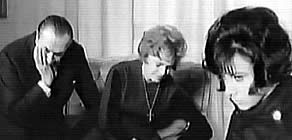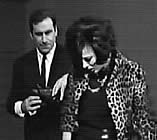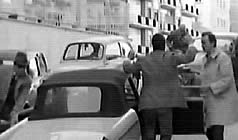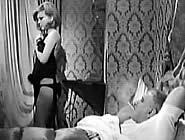 This film could easily be considered one of the first Giallos (Thrillers), proceeded by Mario Bava's BLOOD AND BLACK LACE. Here, director Roberto Mauri uses black-n-white photography to create an unreal yet stark, foreboding atmosphere. The story deals with a man (using masks of famous actors) to hunt down, rape and murder women throughout the city. The police try to follow the clues but have a difficult time finding the elusive killer.
The movie saw a limited run in the United States under the deceptive title CALL GIRLS '66. Today it is virtually unknown. Roberto Mauri began is as an actor in the early '50s, switching to directing after a decade in front of the camera. He began directing in 1960 and retired from the industry in 1980. During that time he made 20 films, mostly Spaghetti Westerns (like SARTANA IN THE VALLEY OF DEATH) and horror films. He is best known for SLAUGHTER OF THE VAMPIRES (1962). He has used a variety of pseudonyms including Robert Johnson, Robert Morris and Giuseppe Tagliavia.
An Italian production with English subtitles; widescreen format, (79 min.), DVD encoded for ALL REGION NTSC, playable on any American machine. Extras include theatrical trailers.