Mega Rare LOST Italian-Made Clint Eastwood Film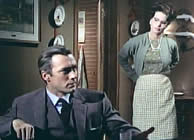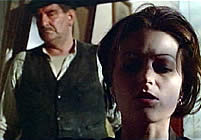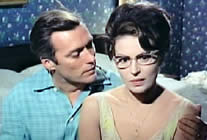 director: Mauro Bolognini · Vittorio De Sica · Pier Paolo Pasolini · Franco Rossi · Luchino Visconti
starring: Clint Eastwood · Silvana Mangano · Annie Giraroot · Alberto Sordi · Toto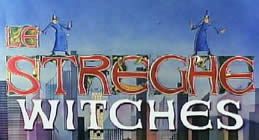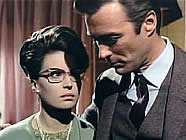 Uber Italian producer Dino De Laurentiis was obsessed with turning his wife, Silvana Mangano, into a mega star. He recruited five top directors and gave them instructions to produce a breezy omnibus that would spotlight her talents. He also hired an impressive collection notable actors to give her support. At the time, Clint Eastwood was in Italy preparing to make THE GOOD THE BAD AND THE UGLY for Sergio Leone. Eastwood's previous two DOLLAR films had become surprise hits in Europe (as of that time, they had not yet been released in the USA) and he was becoming a hot ticket. De Laurentiis offered him $20,000 and a new Ferrari to star in this film.
Here are five stories dealing with the roles of women in society, circa '60s. In the first, a superstar actress travels to a mountain resort, only to evoke jealousy from women and lust from men. In the next story, a woman offers to take an injured man to the hospital. Number three finds a widowed father and his son seeking a new wife/mother. Next, a man seeks revenge for a woman's honor. The final segment - the longest at a half hour - features Clint Eastwood. In this one, Ms Mangano plays a bored housewife who tries to explain to her husband that he's not as romantic as he used to be. This episode - called AN EVENING LIKE ALL THE OTHERS (directed by Vittorio De Sica) - finds Clint Eastwood playing sharply against his normal, gritty persona. He's fun to watch as a romantic lead.
Regarding Ms Mangano's career: her producer/husband De Laurentiis continued to feature her in many of his productions. She found some success in SCOPONE GAME (opposite Bette Davis) and LUDWIG (both 1972) and later in DUNE (1984). Unfortunately, her health was never particularly good. Silvana Mangano died from lung cancer at age 59 in 1989.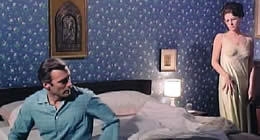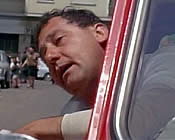 An Italian film in English language; widescreen format, uncut version at 105 minutes, DVD encoded for ALL REGION NTSC WORLD FORMAT. Extras include trailers.