José Bénazéraf's Legendary Sex-Noir Tale of Primal Violence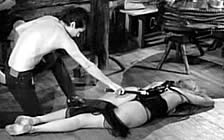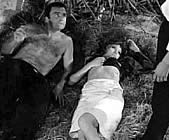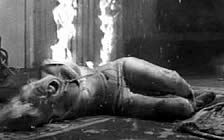 director: Jose Benazeraf
starring: Willy Braque · Virginie Solenn · Yves Duffaut · Annie Duffaut · Alain Tissier · Jose Benazeraf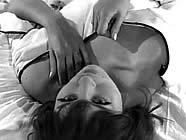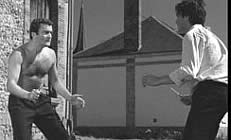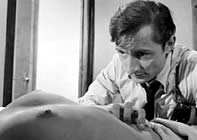 A beautiful heiress is kidnapped by a gang of thugs. She is held hostage while her father attempts to secure the ransom payment. She develops an attraction to one of her kidnappers, but another member of the gang rapes her, leading to a deadly triangle. The title "Sexus" is an obvious homage to Henry Miller's famous book by the same title; however there is no other similarity... except - of course - the intense sexual theme. Rather, here is Jose Benazeraf's dark story of violence and sex placed firmly inside a crime noir setting. To make things even more authentic, the brooding original soundtrack is performed by the legendary Chet Baker.
Director José Bénazéraf was born in Casablanca, Morocco. He moved to France some years later and became involved in the motion picture business, initially as a writer. He began directing his own projects in the early sixties, finding success with arthouse erotica. Internationally, he was praised as "the new Goddard" and critics anxiously reviewed his cutting-edge projects. Mr Benazeraf fell out of favor with the cinema elite in the late '60s when the new cinematic sexual freedom allowed him to experiment in a more 'uncomfortable' depth. His projects turned decidedly bizarre as he concentrated mostly on fringe sexuality (FRUSTRATION is the best example of his later extreme projects). After almost 100 movies, he retired from the industry in 1999. Mr Benazeraf died in December 2012 at age 90.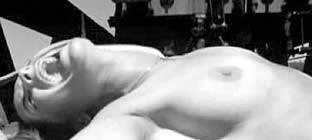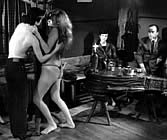 A French film in English language; original widescreen format (1.85:1), totally uncut at 83 minutes, encoded for ALL REGION NTSC, playable on any American machine. Extras include trailers.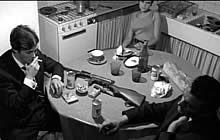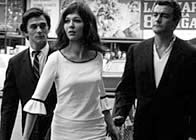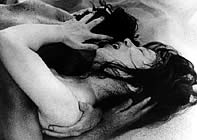 Rape/Drugs/Nudity/Sexual Brutality/S&M:
For Adult Audiences