The Original Italian Title: SPOGLIANDO VALERIA
It is also known as BLUE CHILL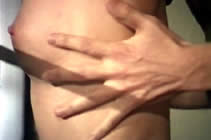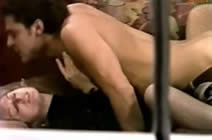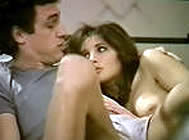 director: Bruno Gaburro
starring: Dalila Di Lazzaro · Gerard Manzetti · Donald Burton · Calogero Butta · Gino Concari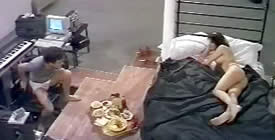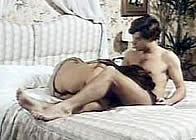 After the funeral of his partner (who died in a mysterious hit-and-run accident), musician Chris returns to his loft and notices - through the window - a young couple making love in the penthouse across the way. He enjoys watching the show when suddenly Chris sees an older man enter the room and attack the couple with a knife. Racing across the street, he wakes the night manager and learns penthouse belongs to a powerful senator and his playboy son but it hasn't been occupied for over a year. They go upstairs and, of course, find the place empty. Later, Chris spies the woman in the subway. He follows her and immediately gets involved in a torrid sex affair. Before long, Chris finds himself plotting murder.

Beautiful Dalila Di Lazzaro is an underrated Italian actress best known for her lurid role in PYJAMA CASE MURDERS (1977) and her shocking evisceration in Andy Warhol's FLESH FOR FRANKENSTEIN (1973). At the time of this film, director Bruno Gaburro was married to actress Erika Blanc. That union lasted 17 years before a messy divorce.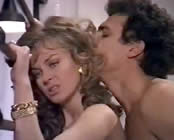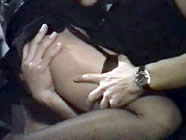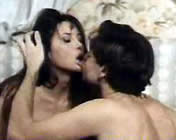 An Italian film in English language; fullscreen format, uncut version (92 min.), DVD encoded for ALL REGION NTSC WORLD FORMAT, playable on any American machine. Extras include trailers.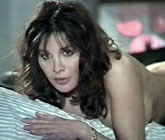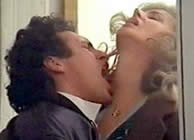 Violence/Nudity/Drugs/Sexual Situations/Adult Material:
Intended for Mature Audiences