Klaus Kinski's Stately-Yet-Sleazy Tale of a Vampire In Venice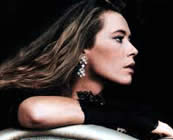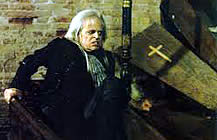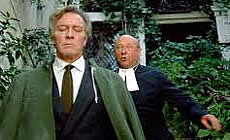 director: Augusto Caminito (Klaus Kinski, Luigi Cozzi and Maurizio Lucidi)
starring: Klaus Kinski · Christopher Plummer · Donald Pleasence · Barbara DeRossi · Anne Knecht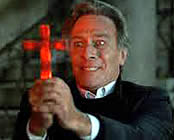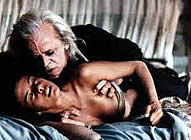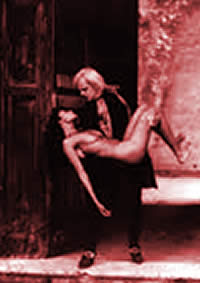 Mystery and speculation has surrounded this film for years. Producer Augusto Caminito signed it as director even though - according to all sources - he never actually sat in that chair. Reportedly, it was the work of three (maybe four) different directors, with the first-unit work done by Klaus Kinski and the rest by either Luigi Cozzi or Maurizio Lucidi. Some years prior, producer Caminito had given Kinski a bag of money to go to Venice and make his dream project PAGANINI. But after years of severe difficulties, it started to look as if that film would never get off the ground. Caminito hired director Mario Caiano to make the most of a bad situation and use Kinski (and the Venetian sets) to make a different film which would capitalize on Kinski's Nosferatu mystic. The script was lazy and Kinski was impossible, resulting in Caiano getting fired within a few weeks. Eventually Kinski agreed to work on this Nosferatu film if he could helm the project with his own choice of second unit directors. He picked two filmmakers from his Spaghetti Western days, Luigi Cozzi (who happened to be in Venice making PAGANINI HORROR) and Maurizio Lucidi.
Kinski in long white hair (he refused to shave his head this time since he was alternating schedules between this film and his own PAGANINI) plays Nosferatu, a vampire revived by a seance after 200 years in a tomb. Once back from the dead, he slinks around Venice preying on young aristocratic ladies in his search for the descendant of a woman he once contaminated. In the meantime, neurotic vampire hunter Paris Catalano (played by vet actor Christopher Plummer) is trying to stop Nosferatu for good. The ending is both surprising and a bit disconcerting, unquestionably the brainchild of Klaus Kinski.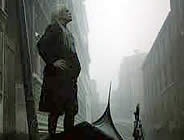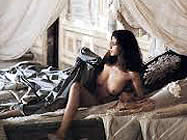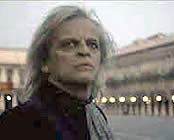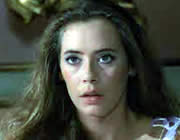 An Italian film in English language; widescreen format, uncut version (96 min.), DVD encoded for ALL REGION NTSC WORLD FORMAT, playable on any American machine. Extras include theatrical trailer.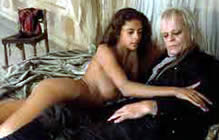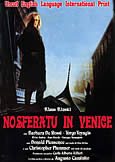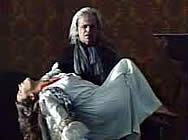 Graphic Violence/Nudity/Drugs/Adult Material:
Intended for Mature Audiences