Lucretia Love leads the Barbarian Amazons in this 1973 Euro Classic!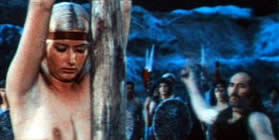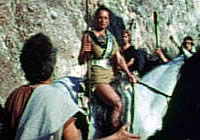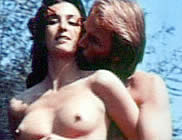 director: Alfonso Brescia (as Al Bradley)
starring: Lucretia Love · Lincoln Tate · Paola Tedesco · Mirta Miller · Genia Woods · Benito Stefanelli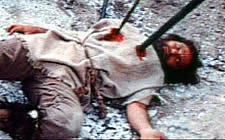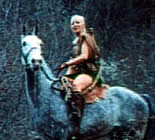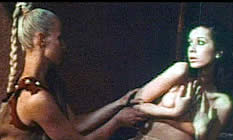 Italian filmmaker Alfonso Brescia - best known by his alias 'Al Bradley' - died at age 71 in Rome, June 2001. He was a workhorse director, responsible for more than fifty motion pictures during Italy's Golden Era. Many of his films - like BEAST IN SPACE - were notably awful, yet they were almost always entertaining. Sometimes in his productions, magic happened resulting in cinematic wonder. BATTLE OF THE AMAZONS (Amazzoni: Donne D'Amaore e Di Guerra) is such a film... an exceptional guilty pleasure than sparkles as exploitation gold.
In an ancient civilization, a tribe of amazon women control their turf by enslaving men, using them for brute labor and mating purposes. Males are regarded as worthless. A male warrior named Zeno trespasses into Amazon territory where he finds and seduces a female. He is soon captured (while making love) and the poor girl is tortured to death. After toiling as a slave, Zeno manages to escape and finds safety in a peaceful farming community. But one thing leads to another, and the Amazons soon invade the tiny village, kidnapping young women in the process. Zeno helps the survivors organize and plan an attack on the vicious Amazons.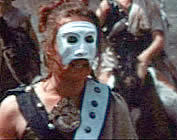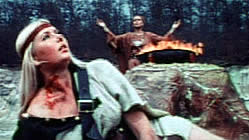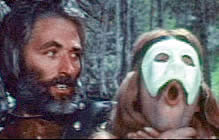 An Italian film; widescreen format (16:9), uncut version (93 min.), English language, DVD encoded for ALL REGION NTSC WORLD FORMAT, playable on any American machine. Extras include theatrical trailers.
      

Graphic Violence/Rape/Nudity/Sexual Brutality/Whipping/Torture:
Intended for Mature Audiences