This special 2-DVD Package contains Both
Part One [Prologue] (107 min) and Part Two (130 min)
>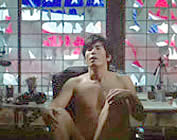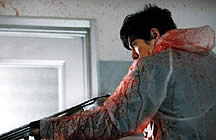 Takashi Miike is Back
with his Strongest Pair of Horror Films
since ICHI THE KILLER and GOZU

director: Takashi Miike
starring: Hideaki Ito · Takayuki Yamada · Takehiro Hira · Mitsuru Fukikoshi · Shota Sometani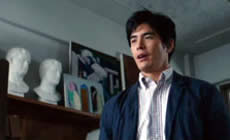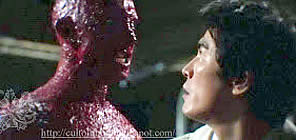 It's been a decade since director Miike used blood-n-horror to paint his motion picture canvas. Here - now - is his strongest, most extreme film since ICHI THE KILLER, AUDITION and GOZU... a demented variation of the BATTLE ROYALE theme finds mayhem - bloody mayhem - within the walls of a Japanese high school. Crimson flows freely from the beginning to the controversial end, Miike is back with a vengeance!
At the center of this blood bath is a charismatic teacher named Seiji Hasumi. He has just begun teaching English at a Japanese high school after returning from the United States amid rumors of a mysterious and questionable past. Although he gives the impression of stability, and his students love him, something isn't quite right. Another teacher, Tsurii, begins to suspect Hasumi's true nature but doesn't live long enough to pursue his suspicions.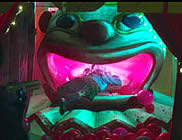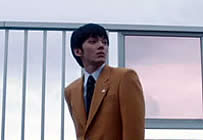 Two Japanese films; widescreen format, uncut versions (107 + 130 min.), Japanese language with English subtitles, DVD encoded for ALL REGION NTSC WORLD FORMAT, playable on any American machine. Extras include theatrical trailers.
      

Graphic Violence/Nudity/Drugs/Gore/Sexual Situations/Adult Material:
Intended for Mature Audiences