The Third (and Rarest) Film in Joe D'Amato's Caribbean SleazeTrilogy
Hardcore (XXX) Shockers that began with Sexy Nights of Living Dead and Porno Holocaust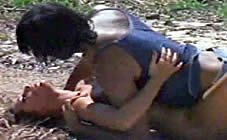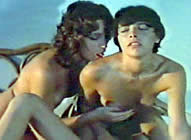 director: Joe D'Amato
starring: George Eastman · Dirce Funari · Annj Goren · Mark Shanon ·Lucia Ramirez · Joe D'Amato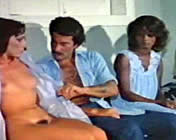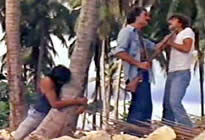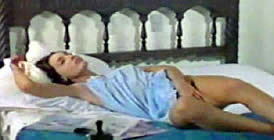 Joe D'Amato is a fearless film director. From his erotic films in the '70s (culminating with EMANUELLE IN AMERICA) through his revolutionary '80s horror movies (ANTHROPOPHAGUS: THE GRIM REAPER and BEYOND THE DARKNESS) Joe D'Amato was willing to cross any cinematic boundary to create the ultimate exploitation movie. In late 1979, he took his crew and a handful of actors to the Dominican Republic for a 'working vacation' which resulted in the creation of his Caribbean Sleaze masterpieces, a trilogy of hardcore (XXX) films which include PORNO HOLOCAUST, SEXY NIGHTS OF THE LIVING DEAD and HARD SENSATION, a mega-rare homage to LAST HOUSE On THE LEFT.
Three school girls along with their female tutor and two body guards are spending a vacation on a deserted island... their idyllic summer break soon turns into a nightmare when three escaped convicts crash the party. The bodyguards are quickly eliminated and the girls become a nasty diversion for the brutes.
Please note: This film is for adults only. It contains graphic (XXX) scenes of sexuality and violence.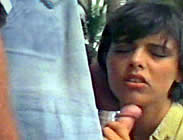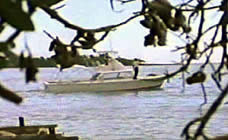 .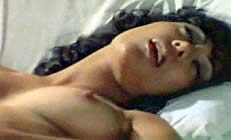 An Italian film; fullscreen print, totally uncut hardcore (XXX) version (87 min.), in English language, DVD encoded for WORLD FORMAT NTSC, playable on any American machine. Extras include theatrical trailers.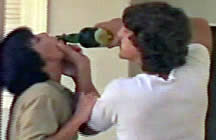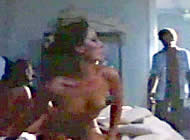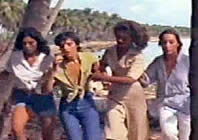 Disturbing scenes of hardcore (XXX) sexuality/Male and Female nudity/drugs/rape/sexual brutality
For Mature Audiences Only