The Original Uncut French Version of Charles Matton's SPERMULA
with English Subtitles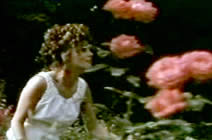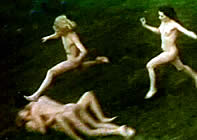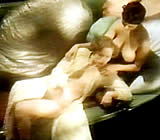 director: Charles Matton
starring: Dayle Haddon · Udo Kier · Francois Dunoyer · Jocelyne Boisseau · Karim Petersen · Georges Geret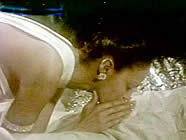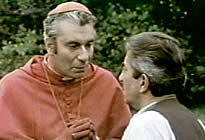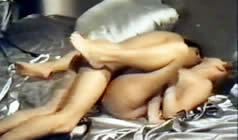 It would take pages to accurately provide a synopsis of this film. Instead, here is a a quick surface sketch:

In the 1930's, a notorious secret society known as Spermula - with a philosophy centered around the rapture of being - were driven from 'cultured society.' Many years later, they develop a plan to return from the future to conquer the world that once exiled them. Ingrid, the leader of the Spermulites, orders her followers to render men impotent through blowjobs, thus destroying the human population. There are numerous subplots (involving randy priests, an underground sexclub called Ruth, midgets, model airplanes, Marilyn Monroe and Pointer Sister impersonators, and cats-as-weapons) before a young man named Tristan discovers he can regain his lost virility by actually fucking a Spermulite. This act of copulation also kills the invaders.
Even though he signed the film as the director, Charles Matton never acknowledged his involvement with this motion picture. Rather, he would always change the subject and pretend this film never existed. He is best known for his painfully serious period bio-pics (like REMBRANDT in 1999). But Charles Matton was much more famous as a sculptor and painter. Actually, since Matton wouldn't talk about this film, little is actually known about how or why he made it. Mr Matton died of lung cancer in November 2008 at age 77. The secrets of SPERMULA went to the grave with him.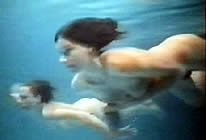 .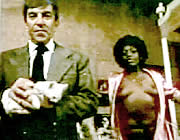 A French film; fullscreen print, totally uncut European version (104 min.), in French language with English subtitles, DVD encoded for WORLD FORMAT NTSC, playable on any American machine. Extras include theatrical trailers.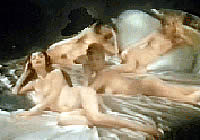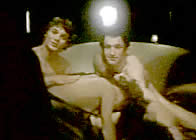 Adult Material/Nudity/Soft Core Scenes of Intense Sexuality/Drugs:
For Mature Audiences Only