Mega Rare English Version of "Caligula: L'antica Chiave Dei Sensi"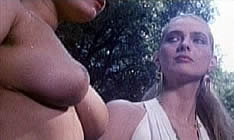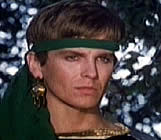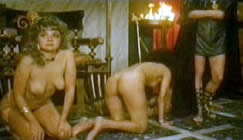 director: Lorenzo Onorati (as Lawrence Webber)
starring: Robert Gligorov · Sandra Venturini · Mary Ann Levine · Aldo Ralli · Francesco Romei · Maurice Poli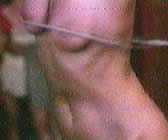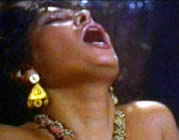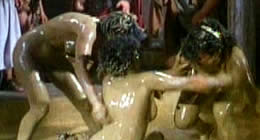 Director Lorenzo Onorati helmed 30+ Euro softcore sex films throughout the eighties and early nineties (including two different adaptations of "Lady Chatterly's Lover"). He made this motion picture in 1984, obviously in an attempt to ride the success of Tinto Brass' CALIGULA (1979).
But the more interesting background story lies with the script and its writer, John Francis Littlewords. Here is an alias for Gianfranco Parolini, a renowned Italian director responsible for many of the best known Spaghetti Westerns, e.g. SARTANA and SABATA. Parolini - who usually hides behind the Frank Kramer pseudonym - also co-stars in this film as Senator Lucias, one of Caligula's outspoken political enemies. Parolini's script is both action-oriented and sexually perverse, resulting in an odd - even unsettling - venture.
Here - for this rendering - Caligula is a lonely, misunderstood ruler who surrounds himself with beautiful, most naked slaves but secretly he longs for a gay relationship. Into this mix comes Lysia - a freedom fighter recruited by the Opposition - who masquerades as a whore to get close to Caligula so she might assassinate him. Curious circumstances bring them closer together and allow Caligula to exact revenge on his enemies.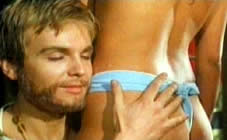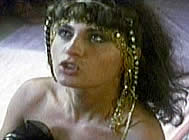 An Italian film; widescreen 16:9, totally uncut version (84 min.), in English language, DVD encoded for WORLD FORMAT NTSC, playable on any American machine. Extras include interview with trailers.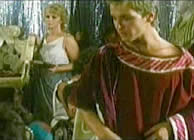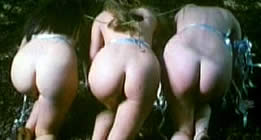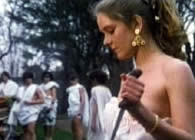 Adult Material/Nudity/Violence/Homosexuality/Sexual Brutality: For Mature Audiences Only