A Special Two DVD Package Containing both the
General Release and the Rare Hardcore Version of this Notorious Film!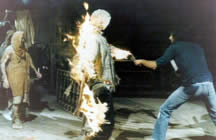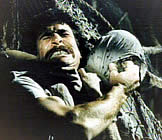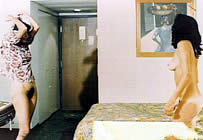 director: Joe D'Amato (Aristide Massaccesi)
starring: Laura Gemser · George Eastman · Mark Shannon · Dirce Funari · Lucia Ramirez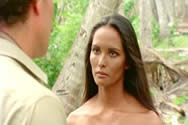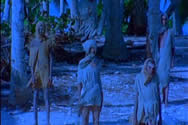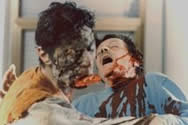 By all accounts, Joe D'Amato was a fearless filmmaker, sometimes mixing graphic horror with hardcore (XXX) sexuality (also see PORNO HOLOCAUST). Here, now is "Sexy Nights of the Living Dead" (LE NOTTI EROTICHE DEI MORTI VIVENTI) in a special two disc package. This is an opportunity to see both versions of his notorious zombie film: 1. the mainstream General release with all the gore and soft-core gyrations; and 2. the fully uncut, uncensored, sex-n-splatter Hardcore version.

A hotel developer purchases a cursed tropical island off the coast of the Dominican Republic where he plans to erect a luxury resort. After arriving on the island - accompanied by his whore and American boat captain - the man finds opposition from an old blind man and his mysterious granddaughter. Of course, he doesn't listen to their warning. And soon flesh- eating, walking corpses rise from their graves to protect their sacred island. Please note: throughout this zombie intensive plot, there's ample opportunity for lots of perversion and hardcore (XXX) sexuality seldom found in a horror film.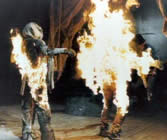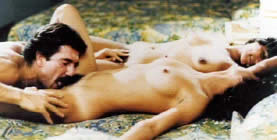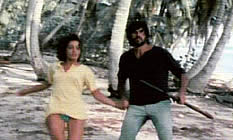 Two different versions of an Italian film; widescreen, (100 and/or 112 min.), in English language, DVDs encoded for ALL REGION NTSC, playable on any American machine. Extras include original hardcore trailer and gallery.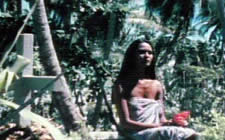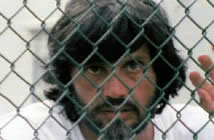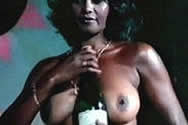 Hardcore (XXX) Sexuality/Nudity/Excessive Gore/Graphic Violence:
For Adult Audiences Only