Fully Uncut (113 Minute) Version of this Blasphemous Shocker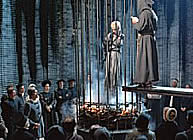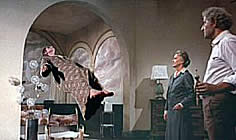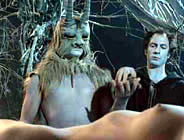 director: Alberto De Martino
starring: Carla Gravina · Mel Ferrer · Arthur Kennedy · Alida Valli · Umberto Orsini · George Coulorus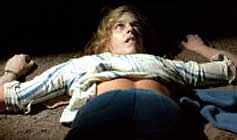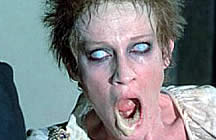 After the worldwide success of THE EXORCIST (1973), the European studios did what they do best... started making clones. Unfortunately, many (if not most) were little more than inferior rip-offs of the original. There were two noteable exceptions: the ultra-sleazy German MAGDELINA: DEVIL INSIDE THE FEMALE and this outstanding Italian shocker. Initially, ANTICRISTO was released in America as 'The Tempter" and it suffered from almost 30 minutes of censored footage scissored out. Here is the fully uncut International English language version (113 minutes!) which also includes the notorious goat orgy sequence.

The plot deals with a young woman left paralyzed from a childhood accident. After an unsuccessful cure attempt from a Catholic ritual, she turns to hypnosis. She is overcome by hateful visions from a past life and is transformed into a foul-mouthed whore with an uncontrollable taste for perversion. After being defiled by Satan himself, she finds herself pregnant, about to give birth to the antichrist.
Music by Ennio Morricone.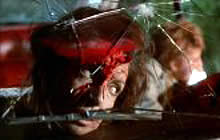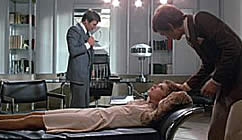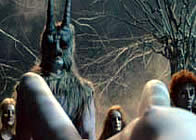 An Italian film; widescreen, totally uncut version (113 min.), in English language with optional Greek subtitles, DVD encoded for ALL REGIONS NTSC, playable on any American machine. Extras include trailer and gallery.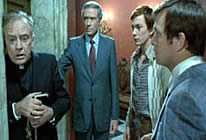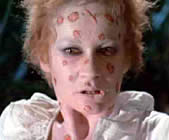 Adult Material/Nudity/Gore/Graphic Violence/Sexual Brutality:
For Mature Audiences