Jose Ramon Larraz, the director of VAMPYRES and COMING OF SIN
delivers the Ultimate Devil Cult Movie... Now Fully Uncut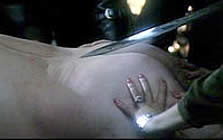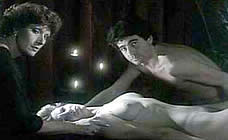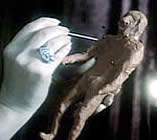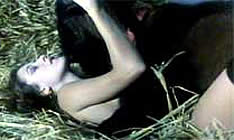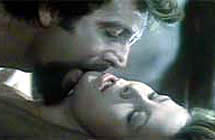 director: Jose Ramon Larraz
starring: starring: Helga Line · Vansessa Hidalgo · Mauro Rivera · Alfredo Lucheti · Betty Webster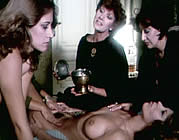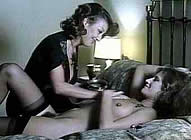 Euro filmmaker Jose Ramon Larraz fought diligently in the '70s and '80s to loosen censorship restrictions in his home country of Spain. Often, his films would push the boundaries of cultural acceptability. For example, this motion picture was one of the first released in Spain with a special "S" (Sex) classification, limiting the audience to adults only. He is also known for the highly controversial VAMPYRES and COMING OF SIN. Director Larraz died September 3, 2013 in Andalucía, Spain at age 83.

After her brother dies, Carol and her husband leave Europe to visit her sister-in-law Fiona at a mansion in England. Carol begins to have nightmares involving sex, infidelity, and all-to-real orgies. It turns out Fiona and the other guests at the mansion are a coven of Satanists who want - at the very least - for Carol and her husband to join. The couple is thrust into a whirlwind of sexual horrors (including bestiality) and illicit drugs.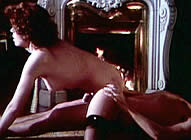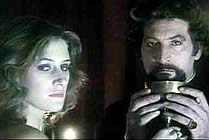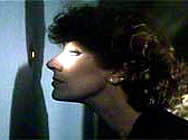 A Spanish/British co-production; widescreen, totally uncut version (84 min.), in English language, DVD encoded for ALL REGIONS NTSC, playable on any American machine. Extras include interview with director Larraz and various trailers.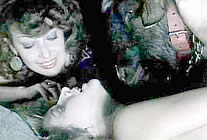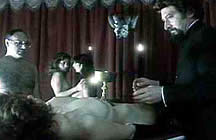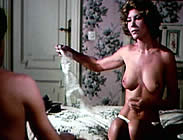 Adult Material/Nudity/Gore/Graphic Violence/Sexual Brutality/S&M/Bestiality/Homosexuality:
For Mature Audiences Only