Joe D'Amato's Final Horror Movie before his death in 1999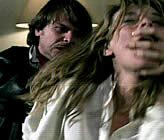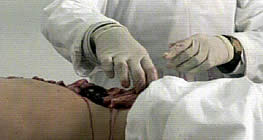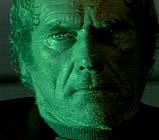 director: Joe D'Amato (as David Hills)
starring: Donald O'Brien · Cinzia Monreale · Richard Harsh · Dan Dustman · Mark Frank · Mark Quail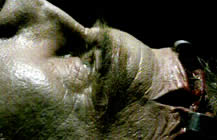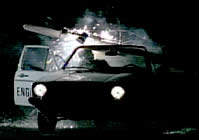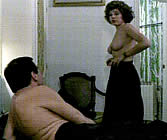 The late Joe D'Amato (Aristide Massaccesi) remains one of the all-time great European filmmakers, dabbling in an extraordinarily wide variety of cult genres for a half century. This film is one of his few horror entries from the '90s. Of special note: the Costume Designer is his muse Laura Gemser.
A gang of youths target a young woman named Georgia. They break into her house, rape her and then severely beat her. She is saved in the nick-of-time by her handyman Rick; however local police officers (deep in the pocket of the town mayor) frame Rick for the deed while protecting the real rapists who happen to be related to the mayor. To keep Rick quiet, one of the cops kill him in his jail cell. Nearby, Georgia - now in a coma - uses her strange PSI-powers to revive Rick from the dead to exact revenge on all her enemies.
Also known as BACK FROM DEATH.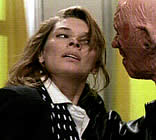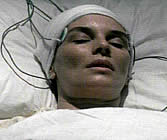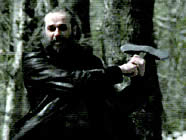 An Italian film; fullscreen format, totally uncut version (92 min.), in English language, DVD encoded for ALL REGION NTSC WORLD FORMAT, playable on any American machine. Extras include original theatrical trailer.
Graphic Violence/Rape/Nudity/Drugs/Gore/Adult Material:
Intended for Mature Audiences Only